Hotel Vandivort GM is off to the East Coast
JP Roberts is adding another boutique hotel notch in his belt—this time in Charlottesville, Virginia.
By Dayle Duggins
Jul 12 2017 at 11:41 a.m.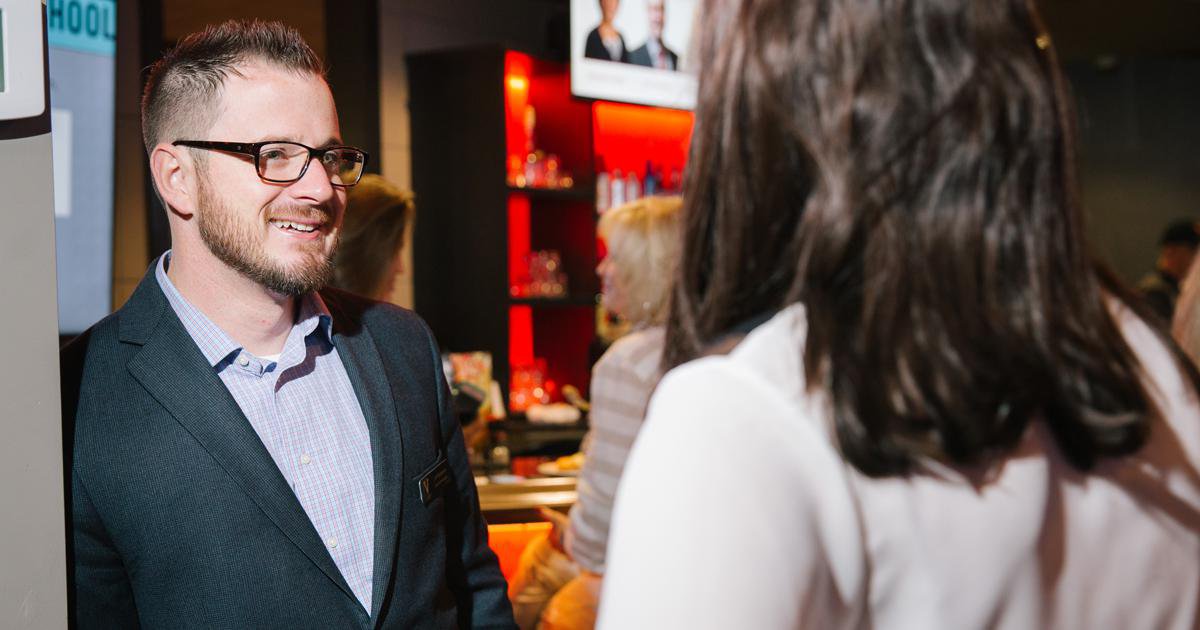 JP Roberts is off to the East Coast. The familiar face you've seen at Hotel Vandivort since its opening in 2015, is headed to Charlottesville, Virginia, to help open The Draftsman, a new boutique hotel. His last day as general manager is Friday, July 14.
During his time at the downtown staple, he has been pied in the face, plunged into a dunk tank fully clothed, gotten a Hillary Clinton tattoo in the name of charity and helped earn the prestigious title of 2016 Boutique Hotel of the Year. To put it simply, he has worn a lot of hats.
"I knew I was in for a challenge," Roberts says. "We had the opportunity to do something different. When you get to set the bar you get to have a lot of fun. You get to be nontraditional, develop your own culture and define what you are instead of having other people do it for you."
To compare the boutique hotels, Hotel Vandivort has 50 rooms, and The Draftsman will boast 150. Instead of being independent, it will be affiliated with Marriott. "For professional and financial growth, this move makes absolute sense," Roberts says, noting his excitement for new opportunities and challenges that come with the size and scope of the Virginia hotel. His first day on the job is July 24.
"I'll always look back and cherish my time in Springfield. The one thing that stands out without question is the people and the sense of community. Seeing this product come into the market and be so different than everything else, and seeing the support from the entire community and how open and welcoming and hospitable everyone was, is something I will always look back on."
That welcoming nature is something Hotel Vandivort co-owner John McQueary says he plans to continue to capitalize on in an effort spur economic growth downtown and provide cultural experiences for locals and travelers. 
"JP brought a very special mix that was very important to us as we opened," says Hotel Vandivort co-owner John McQueary. "We needed somebody who was not only comfortable in an office setting with spreadsheets, but also be willing to jump in and wear whatever hat was needed to get the job done. He did that very well, I feel like his tireless positive attitude through that was pretty essential to getting us up and running."
Until a new GM is tapped, the McQuearys will utilize a management company to handle operations and fill any necessary gaps.
"It's very, very bittersweet," Roberts says. "I've loved this opportunity, and the McQuearys have been an unbelievable group to work for. I think their passion and vision behind this has exceeded everyone's expectations. The culture and the passion of the staff here helps carry their vision through."