Strategy
Brush Up on Tax Info with BKD's "The Missing Deduction."
The film was shot at local institutions like The Holland Building and what was previously known as Scotch & Soda.
By Jenna deJong
Jan 22 2021 at 8 a.m.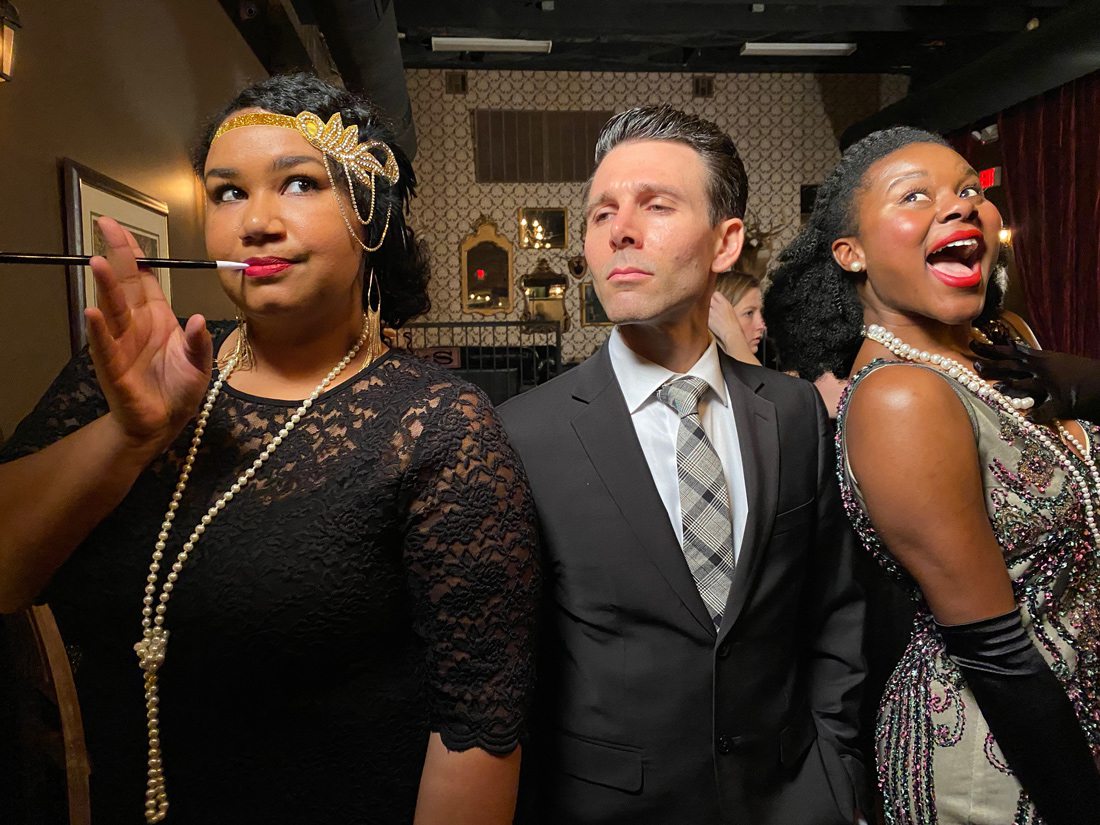 If just the thought of tax season gives you a headache, then you're in luck. Last month, BKD CPAs & Advisors released a press release that it's premiering a neo-noir styled short film called The Missing Deduction. Weaved throughout the plot is a ton of useful tax information, according to a press release. The kicker? You only need to have basic tax knowledge to understand it. Production for the film happened right here in Springfield, and features popular icons like The Holland Building and what was formerly known as Scotch & Soda. Also featured in the film is a vintage car supplied by the Route 66 Car Museum. The project was brainstormed by BKD's Damien Martin, and locals Aaron Phares and Garret Layman brought it to life. 
According to the press release, The Missing Deduction has a pre-1950s aesthetic and begins with the disappearance of the renowned Mr. Quincy B. I. Donaldson, aka QBID. "Private Investigator Taxation Simple, a.k.a. Tax, takes the case and sets out to solve one of the greatest mysteries of the tax world. Suspense, intrigue and a bit of humor ensue as Tax searches for Mr.
QBID." The film is approximately 30 minutes long. 
The champion of the project, Damien Martin, is also the host of BKD's Simply Tax Podcast. The release says the film is meant to "uncover the secrets of the most intriguing and intimidating 2017 tax reform provisions" and that it was "created to help business owners, advisors, students, attorneys, CPAs and those in the academic world." 
Cast members include locals like Kyle A. Thomas, who is an assistant professor of theater at Missouri State University (MSU); MSU student Taylor Haverstick; and Chris Greig, BKD content team leader.
According to the release, a follow-along-podcast launches late February or early March that will coincide with the film. Interested listeners can subscribe here. 
Need Additional Tax Insight? 
For more information on filing your 2020 taxes, register for "Tax Tips for You and Your Business" on February 9 at 2 p.m. The event is hosted by SCORE Southwest Missouri. The Small Business Administration also hosts frequent events, most of which are online. Register for "Understanding Business Taxes" on Saturday, January 23 from 9 a.m. to noon; "Tax and Law Essentials for Small Business Owners" on Thursday, January 28 at 11 a.m.; or "Coronavirus Tax Relief for Employers and Business Owners" on Friday, January 29 at 10 a.m.
Know of another workshop? Tell us about it here.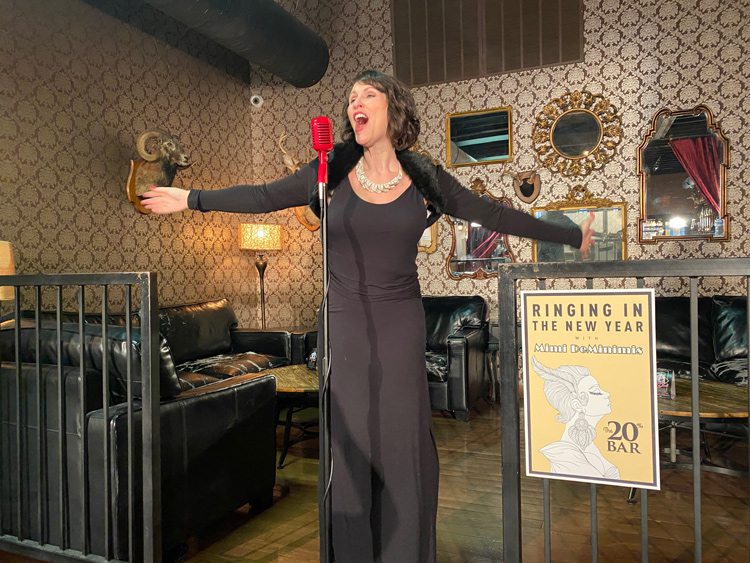 Cast member Teri Austin plays Mimi DeMinimis at what was formerly Scotch & Soda downtown.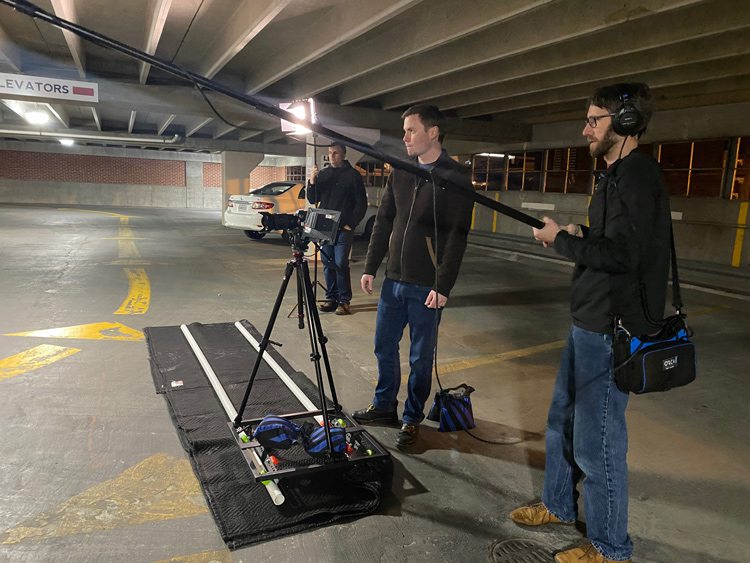 Local BKDers Garret Layman (left) and Aaron Phares (right) work behind the scenes to produce the film.
Photos courtesy of BKD CPAs & Advisors