5 Obvious Signs You Need a Website Overhaul
And what you can do when overhauling your website to create a long lasting and engaging digital product.
By guest blogger Jarad Johnson, Co-Founder & President at Mostly Serious
May 31 2017 at 7:55 a.m.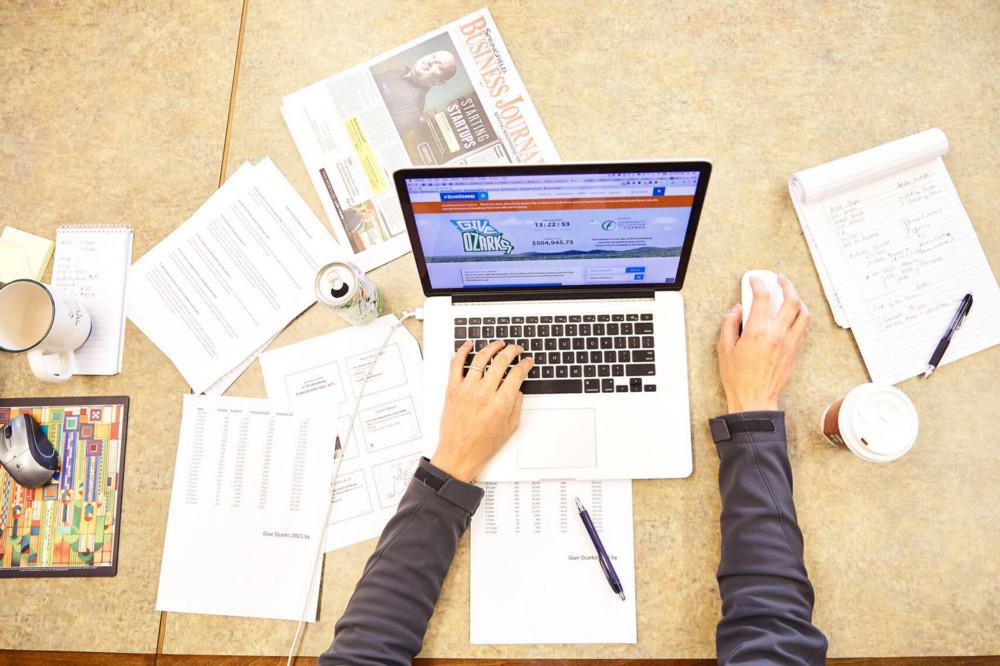 Are you on the fence when it comes to overhauling your existing website? There may be a variety of design or coding issues that are leading you to consider website updates — images not displaying properly on retina screens or outdated design and content, for instance. These issues can often be overlooked as annoying — but livable — problems.
What you can't live with are the types of problems that will stand in the way of growing your business. These big issues will lead to decreased or nonexistent revenue from your digital properties, disappointing experiences for your users, or an online presence working in direct conflict with the direction you are working to move your business.
These are the biggest red flags that should move the needle on a redesign. Many new clients who turn to Mostly Serious are struggling with one or many of these issues when we enter the digital strategic planning phase.
 
1. Your conversion rates are low.
Often, the most important responsibility of a website is to convert leads or sales. If your website isn't doing this most basic task at least to industry standards, it's time to start asking why. The answer to your conversion woes isn't always a total overhaul, but finding the right answer does typically require thought-out problem solving.
We work with every client through our needs assessment and planning phases to define the goals of our project and how we can best support conversion goals and build realistic measurements of success that we can then track against after launch.
 
2. Your business goals weren't considered.
All too often we sit in a sales meeting with potential client partners to uncover how we may be able to help them, only to find out our point of contact is unaware of his or her company's business goals. This is not an effective way to see a return on your digital investment.
Just as introducing a new product line without an understanding of the strategy or potential return is a quest for failure, the same is true when starting a digital product without a clear connection to the business goals you should be aiming to achieve.
We start new client relationships with digital strategic planning and an analytics deep dive to ensure we have uncovered and documented a clear set of business goals we can help our clients achieve through our digital solutions.
If your website isn't converting leads or sales — the most basic of tasks — at least up to industry standards, it's time to start asking why.
 
3. Your site has slow load times.
Speaking of slow load times, this performance killer is a common issue facing the smallest and largest company websites alike. A recent study found that 30% of site visitors are likely to abandon a page if it takes more than 6 seconds to load. Six seconds may seem like no time at all, but in the fast-paced digital landscape, it feels like an eternity to users.
Like high bounce rates, slow load times can be caused by a variety of website issues ranging from larger-than-needed images to poor code quality to an off-the-shelf content management system (CMS) loaded up with third-party plugins.
 
4. Your site is misaligned with your marketing messaging.
Your website should serve as an enhancement tool to your content marketing, capable of converting your online marketing strategy as well as being a support mechanism to other campaigns.
A website that is not aligned with your overall marketing message loses the benefit of an integrated campaign and positions your website as a tool sitting on an island alone. The most effective way to solve this problem is to build your website with flexibility in mind from the start, ensuring you can adjust key areas of content through the CMS—without needing to call on a developer for assistance every time you need to refocus a page.
In addition to adjusting to marketing shifts, a flexible site will allow your team to conduct A/B testing and other strategies to continually improve and enhance your web presence.
 
5. Your site suffers from outdated content.
Content marketing is a core focus for us at Mostly Serious. According to a Demand Gen Report 2016 survey, 96% of B2B buyers want to read content with more input from industry leaders, and over half of buyers said they now rely on content to make buying decisions. However, 83% say they are overwhelmed by the amount of content available.
What's the missing link? How do you possibly cut through the noise? The answer is actually pretty simple: quality content. Buyers are looking for information that will drive their purchasing and vendor decisions, but many companies are coming up short. One of the main reasons is due to outdated content that is no longer relevant or engaging to your audience.
96% of B2B buyers want to read content with more input from industry leaders, and over half of buyers said they now rely on content to make buying decisions.
---
You can read an extended list of reasons you may need an overhaul by reading the full article on Medium.com.