5 B-School Takeaways
Top female business leaders dropped knowledge and wisdom on more than 100 attendees at Biz 417's B-School.
By Rachel Smith
Apr 13 2017 at 11:05 a.m.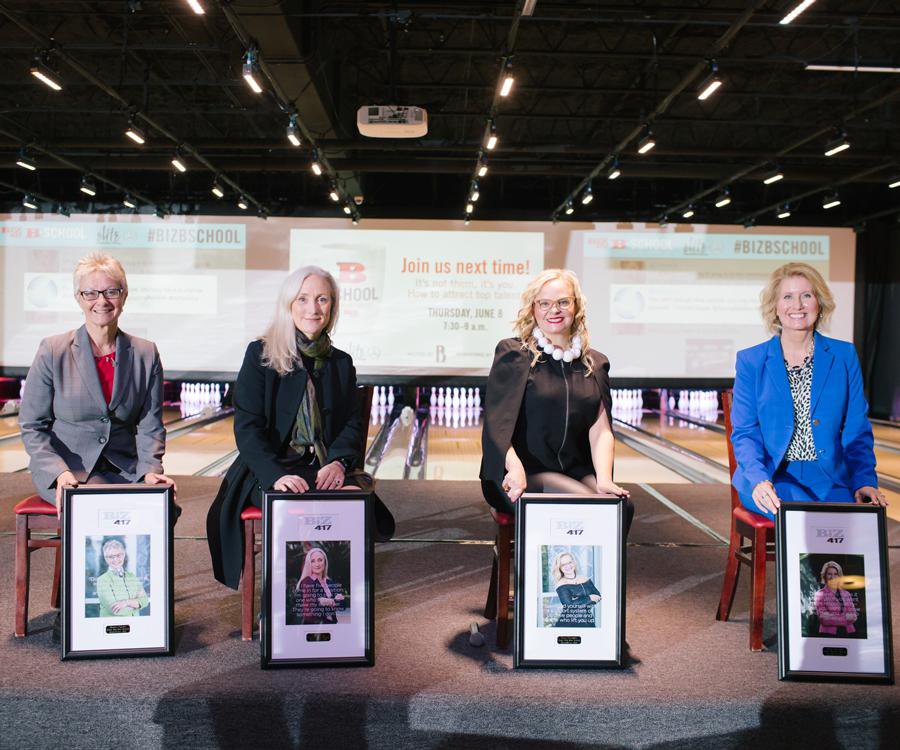 Our Women Who Mean Business dropped knowledge and wisdom on more than 100 attendees at Biz 417's B-School Breakfast on April 13. Here are our top takeaways from the event and its panelists Marla Calico, Crista Hogan, Elle Feldman and Robin Robeson.
See photos from the event here. 
1. Attitude is Everything
"Your attitude is contagious," Calico says. "Is it worth catching?" Calico makes sure that she hires for attitude and empowers her team while challenging them along the way. Robeson agreed. "It's nice to be important, but it's more important to be nice," she says. 
2. No Excuses
All of the panelists note that exercise is a huge part of their daily routine. Calico and Hogan are both marathon runners, while Robeson and Feldman make sure they exercise at least five days a week. If these women make time to do it, anyone can. 
3. Leadership 101
"In order to lead, you have to have people with you that are inspired by what you're doing," Hogan says. She also pointed out that to be a successful leader, you have to learn to take someone's advice if you ask for it.
4. Be a Planner
All of the Women Who Mean Business are planners. Calico plans her entire year in advance using a planner and pencil. "You control what you can and try to be flexible with everything else," Calico says. Feldman believes that slow and steady wins the race and not everything goes exactly as planned. She says that you sometimes have to wait for things, but it's usually worth it in the end.
5. Keep Networking
Robeson is constantly introducing herself to others. "I always put my hand out to meet people. Otherwise those interactions likely won't happen," she says. Feldman recommends doing things for free, volunteering and making other people look good. The entrepreneur believes that these types of actions help you fall naturally into leadership while expanding your network.