3 Ways Uber Will Transform Springfield
Springfield City Council OKs ordinance to allow ride-sharing companies to operate
By Adrienne Donica
Nov 15 2016 at 9 a.m.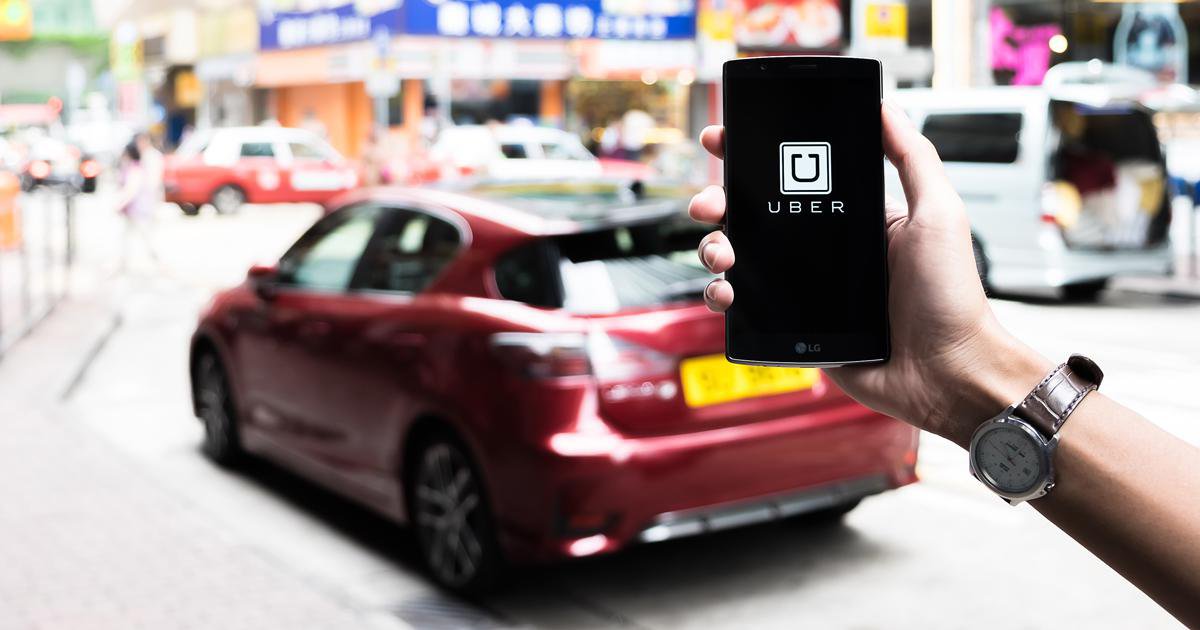 After months of discussion and delays, the Springfield City Council has cleared the way for Uber and other ride-sharing transportation companies to operate in town. Uber began operating in Springfield on November 17, and as 417-landers continue to take advantage of the service, the city is likely to experience big changes.
Join Biz 417's Think Summit on January 13 to hear from Andy Hung of Uber Technologies Inc. and Alex Eaton of lobby firm Catalyst. In the meantime, we talked with Uber spokesperson Bobby Kellman about some of the immediate changes we can expect.
Jobs will be created.
"There's a lot of people in Springfield who look forward to being able to work at the push of a button just as much as people look forward to riding at the push of a button," Kellman says. He says the company has been receiving applications from potential drivers in Springfield for more than a year.
"We are creating work opportunities for people who want to earn money by using a vehicle they already own," Kellman says. "In a lot of cities, most Uber drivers are part-time. They're folks who are looking to make ends meet, earn a few extra dollars, but enjoy the flexibility that driving with Uber allows them to have."
Uber estimated that it could create 10,000 driver positions if a state bill from last year's legislative session had passed. "I think our commitment to investing in Missouri remains the same," Kellman says.
Traveling will be easier and safer.
"We offer people a safe, cheap, very efficient way to get home late at night in cities across the country," Kellman says. "In college towns like Springfield, that can be especially important." He points to a 2015 study out of Temple University that found alcohol-related deaths in California decreased by an average of 3.6–5.6 percent in cities where UberX, the company's least-expensive service, operates.
While debate on the company's impact on drunk driving is far from over, Kellman says Uber allows passengers to wait inside for their ride and takes the anonymity out who their driver is. Additionally he says Uber makes transportation easier in times of high demand. "There are quite a few number of events in Springfield that require enhanced transportation options, and Uber has filled that need in a lot of other cities from festivals to welcome week at college," Kellman says.
Springfield could be a model for the state.
Although statewide legislation has been introduced, no bills have passed yet. This has left regulation up to cities, but Kellman says Springfield's ordinance could help in the effort for statewide laws. "These regulations should serve as a model for statewide regulations, which we are hopeful the Missouri legislature will enact in their upcoming legislative session," he said in an email.
Uber currently operates in Kansas City, St. Louis and Columbia. Lyft does not operate in Missouri.
"We're really looking forward to the legislative session starting in January," Kellman told Biz 417. "I think that'll be the basis for additional expansion and investment across the state."
So what are the new regulations?
In addition to adding regulations for transportation network companies (TNCs), such as Uber and Lyft, the amendments to the Vehicles for Hire ordinance include lowering the required age of drivers from 21 to 18 and allowing TNCs, taxicab and airport limousine companies to self-regulate their drivers. Whereas previously the city issue permits to drivers, it will now issue permits to companies, which will be responsible for conducting background checks on its drivers.
The City Council passed the changes with a vote of 8–0 at is meeting on November 14. Councilwoman Jan Fisk recused herself from the vote due to a conflict of interest. Fisk and her husband own J. Howard Fisk Limousines Inc.
Councilwoman Kristi Fulnecky expressed her support prior to the vote. "As somebody that's coming from the private sector, I think it took too long to finally get to this day, but better late than never," she said. "It's not only great for the corporate world and young professionals, but it will be wonderful for job creation in all different socioeconomic backgrounds."
Although Councilman Craig Hosmer voted for the measure, he said he was concerned about some of the changes. Allowing companies to have oversight of background checks might mean that drivers who are convicted of crimes while employed would slip through the cracks and would be allowed to continue working, Hosmer said. The city will be able to review company records if a complaint is filed against a driver or a company.
"The second thing I have a problem with is the 18-year-old requirement," Hosmer said. "It's a problem to have 18-year-olds driving vehicles commercially, for hire, not only for them but also for their passengers. I would have preferred to make it 21." Hosmer suggested the council revisit the issue in a year to "determine how it's working, maybe get some information from the TNCs to make sure they're doing the job to protect the public as we would want them to do."
Want to learn more about how ride-sharing will impact the city? Register to attend Biz 417's Think Summit on Janauary 13 to hear from Andy Hung of Uber Technologies Inc. and Alex Eaton of lobby firm Catalyst.
Editor's note: This article has been updated to reflect when Uber began services in Springfield.