Best Places to Work
5. Rick's Automotive
From employee-planned celebrations to all-expenses-paid sabbaticals, Rick's Automotive offers amazing benefits, but the family atmosphere is what's most important.
by Jennifer Johnmeyer
Sep 2022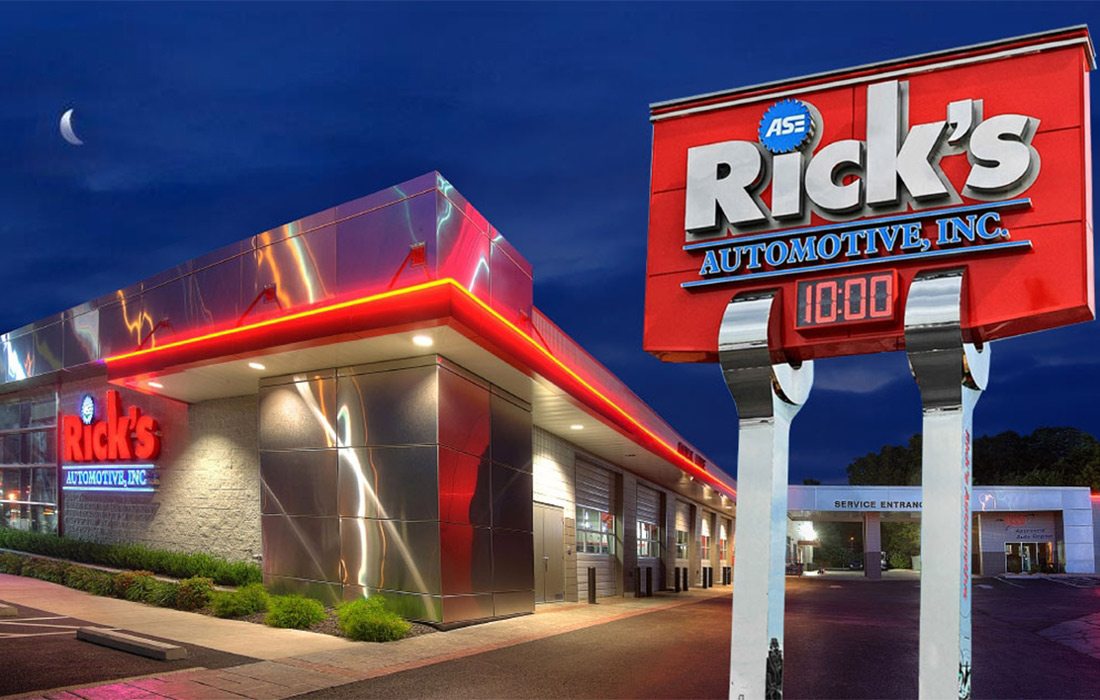 Rick's Automotive is another business that's making its first appearance on our Best Places to Work list—and placing in the Top 5. The company's 40 employees form a close-knit group, and they frequently spend time together outside of work.
"We call it a family atmosphere," says Chief Operating Officer Travis Comfort. "We work hard and train hard, and when all the work is done, we play hard."
Working hard is easy, thanks to the welcoming atmosphere extended to employee families. Comfort's wife, Kala, is one of several members of the Rick's Automotive family who make themselves available to help any employees with childcare emergencies. Additionally, every day at Rick's can be "Bring Your Child to Work" day; employee's children are always welcome to spend the day at the company. They're often found hanging out in the lunchroom or conference rooms. During school breaks, this policy is a huge help.
BEST PLACES TO WORK PRESENTED BY
"We work hard and train hard, and when all the work is done, we play hard."
— Travis Comfort, Chief Operating Officer
Other benefits of working at Rick's run the gamut from traditional to next-level. Rick's 401(k) weekly match of 10% sets the company apart, as does its unique sabbatical policy. "When an employee hits their 20-year anniversary with Rick's Automotive, we offer them a sabbatical by sending them on their dream vacation, with all expenses paid," Comfort says. "We have had an employee take a trip to Hawaii; one took an Alaskan cruise…We also had someone take a train trip up the west coast."
But employees don't have to wait 20 years for a celebration at Rick's. The company offers large parties every summer and Christmas. Summer party themes vary year to year and are based on employee input. One year, the company rented out every cabin at Shadrack Resort in Cape Fair. Employees played games like cornhole and "minute to win it," while enjoying barbecue and lounging around a campfire. For Christmas, company Founders Rick and Karen Hughlett open their home to all employees, spouses and children with a catered meal, DJ and games.
There's also a gift exchange that includes annual hand-painted Li Bien ornaments for everyone.
"It's just a great time to enjoy each other's company, let loose and build some camaraderie outside of work," Comfort says.
Overall, Comfort insists, it's a simple approach. "We're not just friends here," he says. "We really are the Rick's Automotive Family."