Strategy
Incubating Success with Vital Farms
Less than three years after opening its Springfield facility in October 2017, Vital Farms is undergoing a major expansion. The new 64,000 square feet will add more than 50 full-time jobs to its "Egg Central Station."
By Lucie Amberg
Mar 2020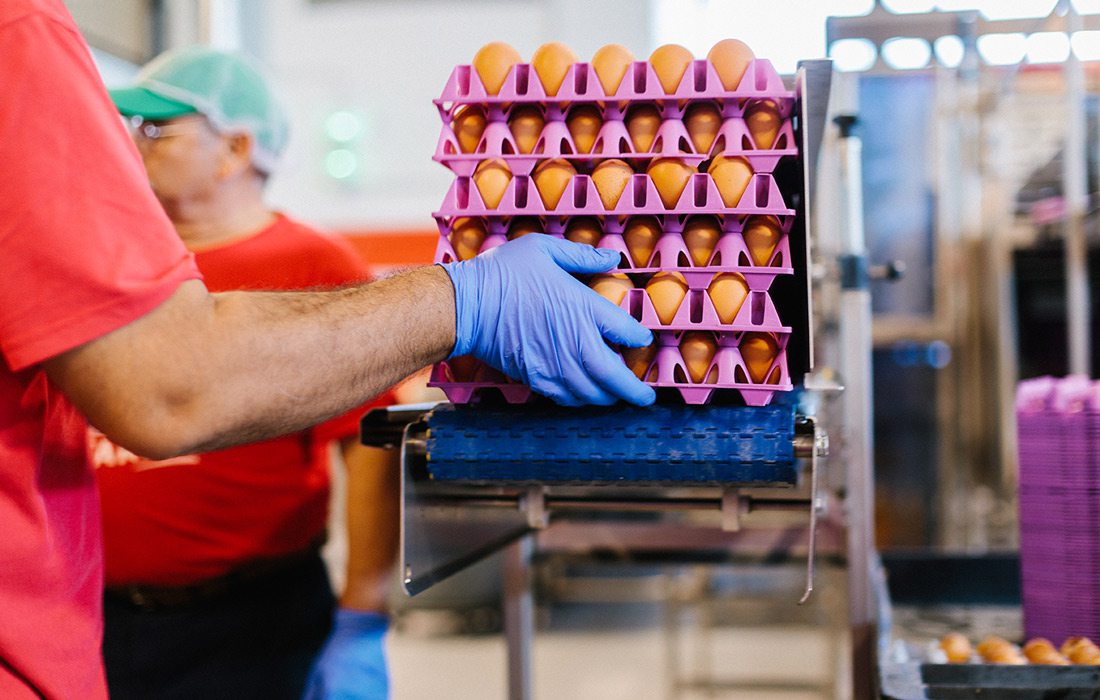 Although egg producer Vital Farms is based in Austin, Texas, it relies on approximately 200 family farms in places like Missouri, Arkansas, Kansas and Kentucky to supply retail outlets including Whole Foods and Kroger. Jennifer Gregg, vice president of operations, calls this ideal egg-producing region "the pasture belt." Springfield is perfectly positioned at the heart of the pasture belt and as a bonus, offers great logistical infrastructure, which helps Vital Farms reach more than 13,000 retailers—an increase from 9,000 in 2017 when the Springfield facility first opened. "It's in the part of the United States that's not so cold in the winter that birds can't go outside and not so hot in the summer that they don't want to," Gregg says.
And customer demand just keeps growing, which is why Vital Farms is now undergoing a 64,000-square-foot expansion in Springfield. Once the expansion is completed in the summer of 2021, the company plans to add 50 new employees in departments including processing, shipping and quality control. "We'll have positions in areas I don't even know about yet," Gregg says. "That's the beauty of a growing business." When planning the expansion, Gregg says, Vital Farms considered whether it made sense to open a processing plant in a different location—perhaps another city in the pasture belt. But given the success and productivity of the plant in Springfield, she says, "we couldn't pass up the opportunity to expand here."
The company's biggest challenges arise from meeting retailer demand while maintaining the high standards its customers love. To do this, it relies on a mix of tried-and-true techniques designed to create the ideal environment for healthy birds and state-of-the-art technology. For example, a tracking machine supports quality control by monitoring each egg's journey through the plant. "It can tell you the time [each egg] went on the machine, the time it was washed and dried and went through the UV sanitizing process," Gregg says. Thanks to data from this tracking process, Vital Farms customers can now check out audio and video of the exact farms that produced their eggs.