Corporate
Reimagining Ozark Empire Fairgrounds
Big changes to Ozark Empire Fairgrounds are planned to have a big economic impact on Southwest Missouri.
By Jennifer Johnmeyer
Nov 2023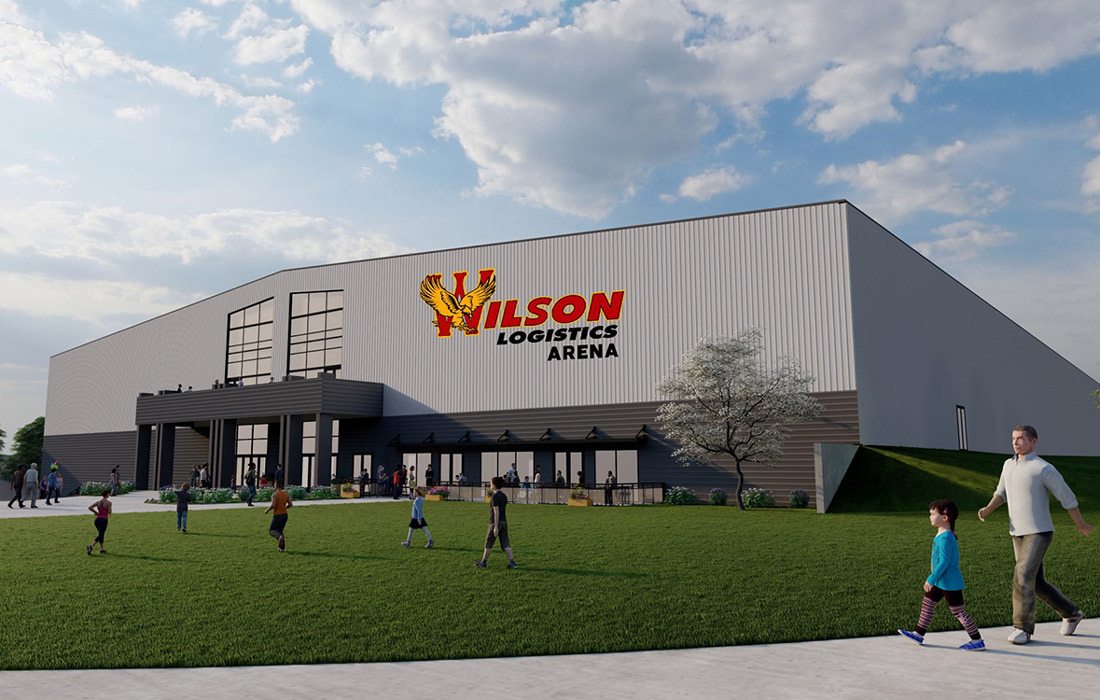 Arena football, wrestling events, monster truck shows, horse shows, and BMX racing. For anyone who hasn't visited recently, the slate of events coming to the Ozark Empire Fairgrounds might be hard to believe. While the site has long been home to Ozark Empire Fair, trade shows and events, the vision of fairgrounds CEO Aaron Owen casts a larger spotlight over the property.
"We can handle any kind of convention event or festival you can have," Owen says. "It's kind of a dream come true."
The most visible addition to the fairgrounds comes in the form of a new arena, soon to be home to Springfield's new football team, the Ozarks Lunkers, that will be part of a new Arena League set to begin play in 2024. The new multi-purpose facility, which replaces the old livestock arena, will seat around 4,500 fans.
"Bringing affordable professional football to Springfield will be a great addition to our community and the region," says Lunkers owner Mark Burgess. "Getting to play our first game in a brand new arena will be fantastic."
"It's a very interactive setup," Owen adds.
"You're right by the players. Plus, this is gonna be something exciting that keeps football going all year long. They'll start late May, early June, roll into August, and finish up just in time for the regular football season to start."
In addition to football, the 2024 schedule already holds a variety of events, including BMX racing, which Owen says will be "huge for Springfield." He adds that the slate offers a lot of diversified interest as well as economic impact interest.
Next up, the arena and sports facility will provide seating for over 6,000, with a concrete floor that can convert to a dirt floor. The versatility can accommodate a wide variety of events, including but not limited to horse and livestock shows, rodeos, livestock auctions, monster truck rallies, motocross, go-cart racing, barrel racing. tractor pulls, volleyball, wrestling, indoor festivals, dog shows, auctions and concerts.
Owen adds that the team worked to prepare the space as a live music venue with extra structural steel. In addition, they partnered with a group out of Louisville, Kentucky, that specializes in hanging gear for concerts, ensuring that the venue has extra power to accommodate all types of live shows.
"We have a loading dock, and we can unload three semis at once," Owen says. "We've traveled to a lot of fairs and worked with a lot of promoters to do the right thing. We own our own convention and services businesses, and go around three states delivering that stuff to people as well. We own our own ATMs, and we can bid anything without worrying about a third party. We can handle any kind of convention event or festival you have."
Another big upgrade involves adding 400 new camping spaces on the property, a huge boost for anyone who prefers to stay on-site during multi-day events and may have large horse trailers and campers to accommodate.
Owen says there are a large number of events slated for 2024 with bookings already set out into 2025. But that's not quite enough. "Our eventual goal is to have something every weekend of the year," he says.