Culture
Q&A with Sean FitzGibbons
Last fall, the History Museum on the Square named Sean FitzGibbons its new executive director. We chatted about his experience managing cultural spaces in cities including San Antonio and his ideas for 417-land's cultural scene.
By Lucie Amberg
Mar 2023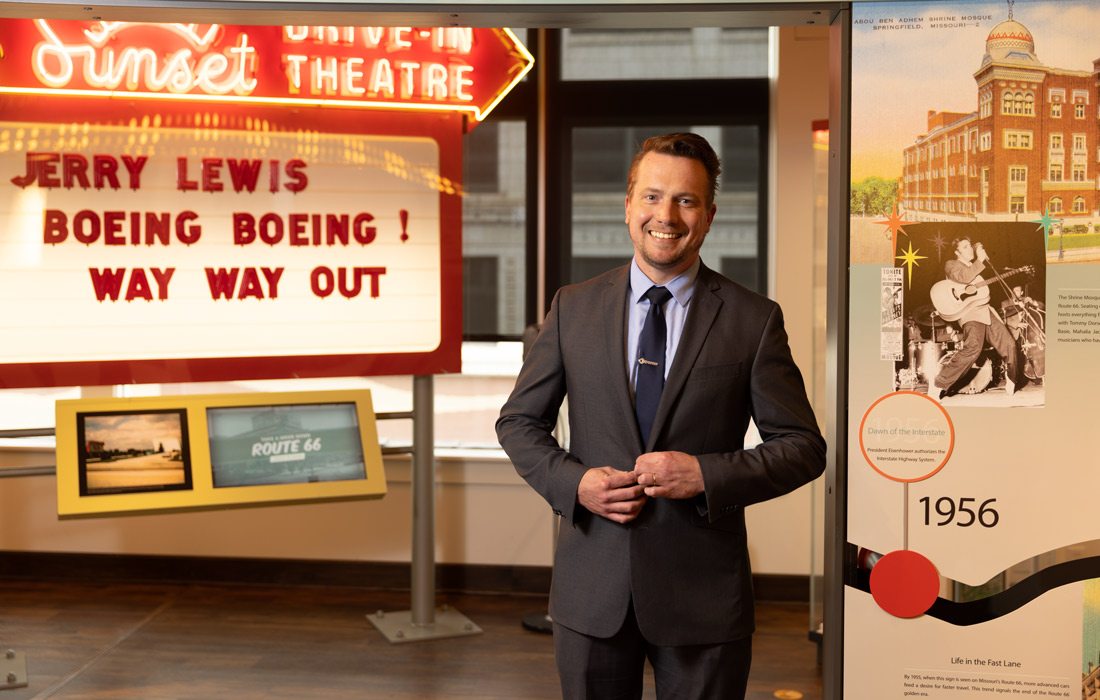 Biz 417: Before you joined the History Museum, your career largely focused on managing art spaces. What's different about leading a museum dedicated to history?
Sean FitzGibbons: I've always seen museums as more than what's on the wall. It's a lot of community building and programmatic outreach—getting people involved, getting people out on the street into our building and having them come back. Having that kind of experience in my background is great for the History Museum. We're kicking off more programming and getting more events going. Whether you're looking at history or art, the biggest thing is that it's all storytelling. With history, it's telling the story of the community through the years. When I was a curator of visual art, the shows I put together were always about narrative and storytelling, so the History Museum has been a good fit.
Biz 417: Placemaking is a big topic in Springfield. How does the History Museum fit into this?
S.F.: When I first started at the City of San Antonio Department of Arts & Culture, they had just renovated a beautiful, 1880s-era building. It was built on a square, Plaza de Armas, which had been there for over 300 years. It's where chili was invented; barbed wire was introduced to the world in that square. So for over 300 years, that was a place. When we came in, the idea was to have an art exhibit that was focused on placemaking. We took a step back and said, "Who are we, after 300 years, to say that now this is a place?" So we reached out to artists and created a "place keeping" show. With the History Museum, we have this opportunity to reach out to our community and say, "Springfield has always been a fantastic city. There are so many stories of place keeping." We're really highlighting and promoting these stories and getting people excited about being from Springfield—even more than they are now.
Biz 417: How does "place keeping" relate to Springfield's efforts to retain people here?
S.F.: There's already a lot of culture happening downtown. We'd like to continue that investment and celebration of small businesses and continue the storytelling about why it's cool to be from Springfield. This creates a buzz and quality of life that will be huge for retention. So we'll do as many cool, different history-related events as we can.