Strategy
The Importance of Saying Goodbye to an Employee with a Positive Send-Off
No one likes losing a valued employee. Organizing a special send-off eases the transition, and it might even prop the door open for a future return.
By Lucie Amberg
Mar 2020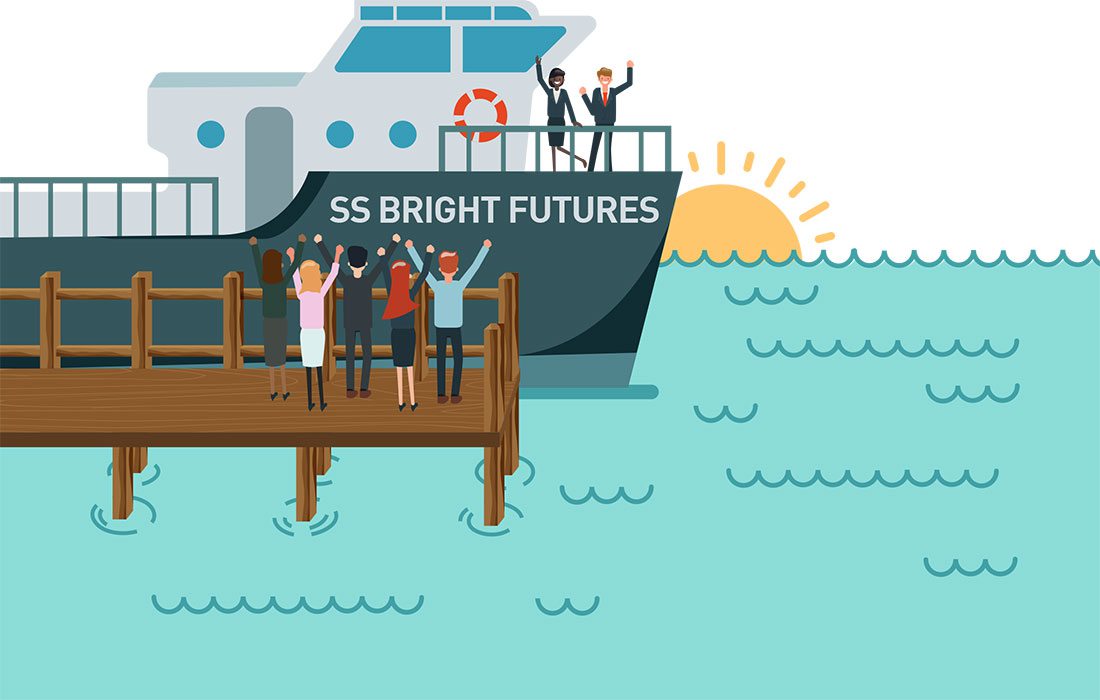 "As an employer, you can't retain everyone, so making sure they've had a good experience while they're here is important," says Jennifer Dalton, chief financial officer and senior vice president of operations at Springfield Area Chamber of Commerce. Ideally, this also extends to the period after an employee has given notice. When Jamie Fields transitioned from a nine-year role at the chamber to become the director of development at Lost & Found Grief Center, she says, "the send-off was so touching." 
Fields' colleagues not only organized a special send-off, they made sure to include former board members and past employees who'd been important to Fields' time at the chamber. They further personalized the event with glitter and confetti—something Fields is known for—and references to her favorite maxim, "Teamwork makes the dream work." 
"I knew it would be difficult to say goodbye, but the way we celebrated that day, I felt like I had 25 cheerleaders when I started my new position," Fields says. 
These thoughtful efforts helped extend her relationship with the chamber. She still keeps in close touch with her chamber colleagues. They regularly get together to share ideas and support each other professionally, she says. She's also an unofficial ambassador for the chamber—always happy to recommend its services. Dalton says this often happens when chamber employees move on; they usually become customers or advocates or volunteer to serve on important committees. 
Jeremy Brokate, CEO of Brokate Janitorial, agrees. His company employs 140 people who provide commercial cleaning, office cleaning and janitorial services. When one of them moves on, the company organizes a positive send-off. It's not only a gracious gesture, he says, it also helps preserve the time and resources invested in the relationship. 
Brokate's company keeps these send-offs sincere and simple. Typically, there's food, seasoned with reminiscing—and a dose of humor. "For a recent manager, we had a funny music playlist playing all day with jokes about their time at the company," Brokate says. A number of Brokate's employees have left the company and later returned—something he credits to the culture. "If they take a chance and try it, sometimes it doesn't work out," he says. "So you want them to know they have a place to come back to… As relational as Springfield is, you never know how you'll cross paths." 
Now, in her new position at Lost & Found, Fields keeps this in mind. "With a competitive workforce, people are getting recruited away, and you never know when your paths will cross again," she says.