Strategy
Jamie Kinkeade Takes The Studio Online
As gyms across the country suffered from pandemic restrictions, The Studio by Jamie Kinkeade decided to focus on online fitness videos.
by Max Havey
May 2021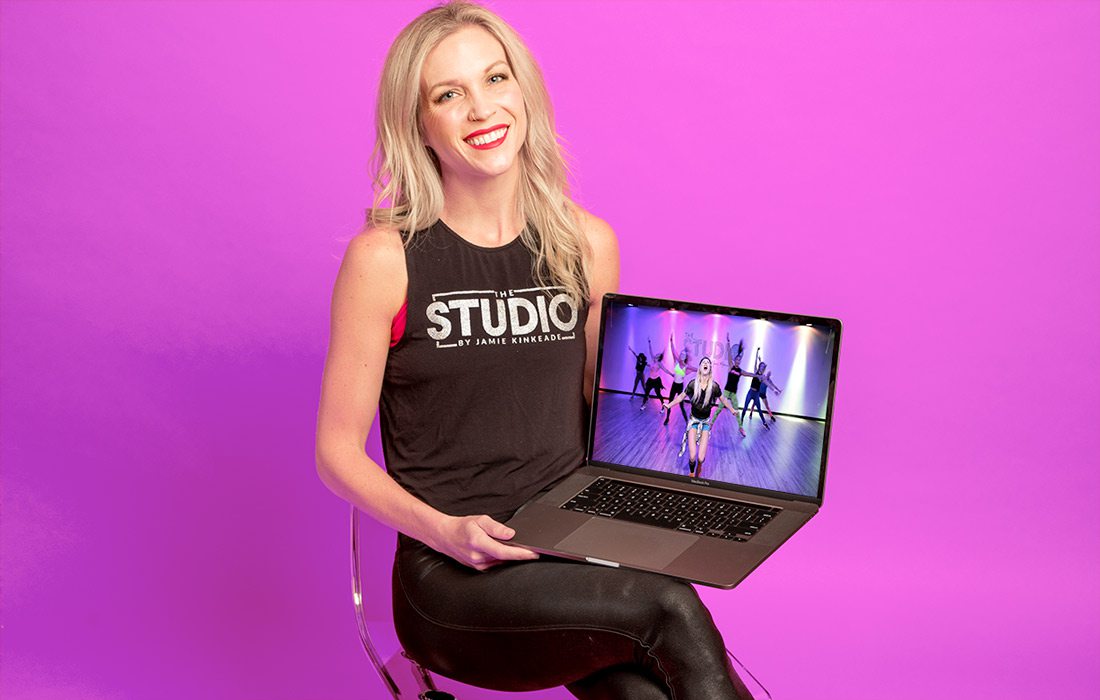 The Problem
Due to COVID-19, the fitness industry was caught in limbo in 2020. That included The Studio by Jamie Kinkeade—a fitness studio specializing in empowerment-focused workouts and classes. Kinkeade and her husband were on vacation when news of lockdowns broke, and they immediately started brainstorming how to change course.
The Big Idea
Sticking to her New Year's Resolution, Kinkeade had built up The Studio's YouTube presence in early 2020 and then one of those videos went viral. "I just knew I had to take the opportunity to drive people to our online subscription," Kinkeade says.
The Learning Curve
Getting this livestream component set up was no small feat, especially as the necessary webcams and equipment were selling out. "We just knew it couldn't wait to be perfect and that we would improve as we went," Kinkeade says.
The Takeaway
The Studio's YouTube channel passed 200,000 subscribers in March and more than 15 million views. Those online subscription memberships are paying for lost in-person business. "It's not an overstatement to say 2020 is the year that propelled our business instead of taking us under," Kinkeade says.