Strategy
How to Take Your Business in a New Direction
When Jeff Johnson and Steve Faria acquired Shepherd of the Hills in 2017, they purchased part of Ozarks history. Adding a new element helped them set it up for the future.
By Lucie Amberg
Nov 2019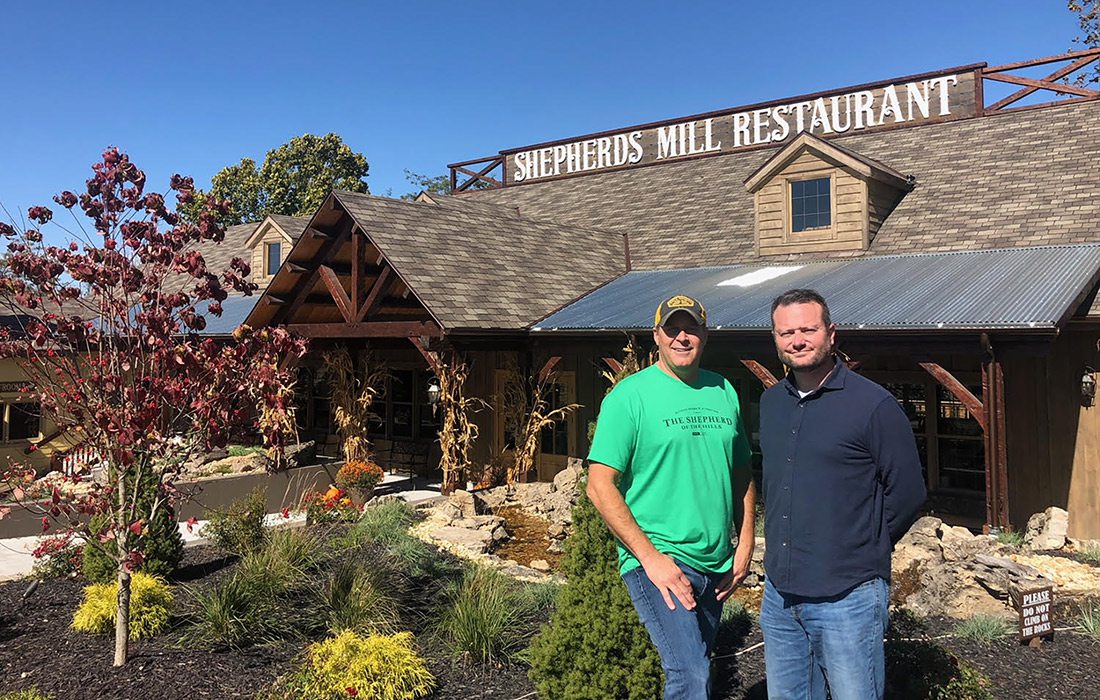 Tip 1: Pick the Right Partner
Jeff Johnson was a banker in Springfield when he began to consider purchasing Shepherd of the Hills. Johnson knew the site's signature outdoor drama well; his grandfather performed there for 25 years. He took the idea to his customer and friend, entrepreneur Steve Faria, who signed on to the project and offered his own idea: expanding the complex to include a new adventure park, which officially opened in May 2018.
The result? Shepherd of the Hills Homestead Adventure Park, which was voted America's Best Aerial Adventure Park in USA Today's 2019 10 Best Readers' Choice Awards. "We now have the historical side down by the theater, and we have the Adventure Park side, centered around the Inspiration Tower," Johnson says. A train uniting both sides is scheduled to open in November.
Tip 2: Offer Additional Value
One reason adding the Adventure Park worked is it's a natural fit for established Shepherd of the Hills customers. "[Audiences for the outdoor play] come out to the Homestead before showtime and enjoy mini golf, the petting zoo and obstacle courses," Johnson says. Adding the Adventure Park attractions simply extended these options to include ziplines, ATV rides and a ropes course.
Tip 3: Communicate Costs and Goals
Value, Johnson says, is an important piece of the Shepherd of the Hills Homestead Adventure Park brand. But some new attractions, like ATV rides, are expensive to own and operate, and their ticket prices reflect these maintenance costs. However, this can be communicated as part of the park's mission to provide affordable tourism. "It's something families can do together," he says. "It's economical [considering] what you're getting for the money."