Strategy
How Do You Get Incarcerated Persons Back Into the Workforce?
The Missouri Department of Corrections believes inmates are an untapped workforce, which is why it's teaching inmates skills to help them land jobs in industries that struggle finding new talent.
By Juliana Goodwin
Jul 2019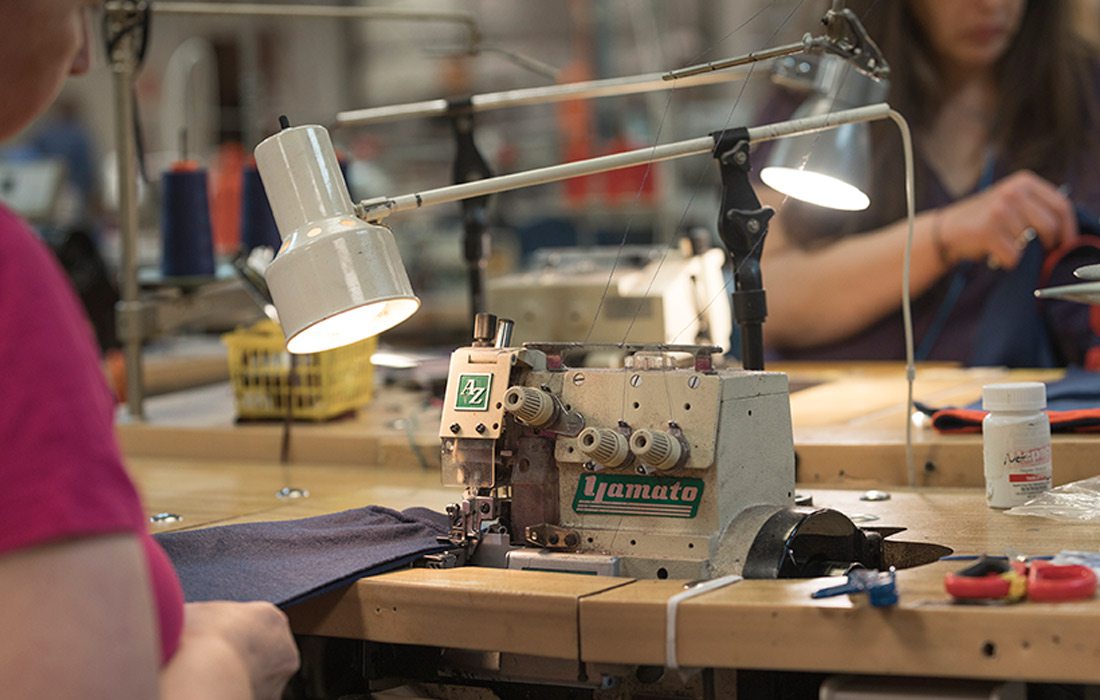 Becky Thomas is one of many employers in southwest Missouri who knows how difficult it is to find skilled workers. As the co-owner of Third Street Sportswear, Thomas has struggled to find employees who know how to sew. It also doesn't help that her industry has been adversely affected by NAFTA, globalization in the late 1990s and early 2000s, and competition from China.
"This used to be a vibrant garment area," Thomas says. "We need people trained how to sew, and [industrial sewing] is not taught in high schools anymore."
Third Street Sportswear sews licensed children's apparel for sports teams and universities. Everything is made at two factories in Ozark and Houston, Missouri. Two years after learning the Department of Corrections trains sewing machine operators with the exact skills she seeks, Thomas still works with the women's reentry program.
Shelle Jacobs, the Reentry Coordinator at the Missouri Department of Corrections, says training covers a variety of industries including technology, mechanics, commercial vehicle drivers and industrial sewing machine operators. The programs are also certified by the Department of Labor (DOL). "My job is to educate employers on the value of this potential, untapped workforce," Jacobs says. "I am visiting employers all over the state, and I hear they can't find workers to fill positions. Missouri releases 19,000 men and women every year. A lot of them are very talented and just need that second chance."
The process is simple. Employers reach out to Jacobs through email, and she puts them in touch with qualified applicants. Interviews can be arranged via Skype, and employers can specify that they will not hire individuals with specific types of offenses.
It might sound like an unusual way to find a new employee, but employers are open to hiring formerly incarcerated individuals, especially in fields where there is a lack of talent, according to Alex Greiwe, project manager, workforce development for the Springfield Area Chamber of Commerce. As word of this workforce has spread, area organizations have coordinate efforts linking companies and incarcerated persons. For example, last May the Missouri Job Center, Department of Corrections and the Springfield Area Chamber of Commerce paired up and invited regional employers to talk about their workforce gaps to ensure job training aligns with Missouri's needs. When it became clear Springfield's welding industry needed help, the welding curriculum was tweaked to include stainless steel welding.
Back at Third Street Sportswear, Thomas has hired six employees through the reentry program, but she doesn't tell other employees that the new hire has a criminal background. "That is starting off with a negative, which is not fair," Thomas says. "[People with criminal backgrounds] are shopping next to us every day. We are around them all the time. Their chances of committing a crime again goes way down if they can get a more stable lifestyle centered around a job."
According to Jacobs, this is a win-win for everyone. She says the state will have to build two new prisons if formerly incarcerated individuals continue to go back in the system. "It's not about hiring someone with a criminal background, it's about hiring a skilled individual," Thomas says.
Employers interested in learning more can contact Michelle Jacobs or visit doc.mo.gov for general information about the program.