Strategy
How to Approach Ethical Decision Making
Missouri State University's Dr. David Meinert, Kutak Rock's Randell Wallace and Drury University's Dr. Clifton Petty weigh in on how business leaders should approach ethical decision-making.
Jenna deJong
Sep 2020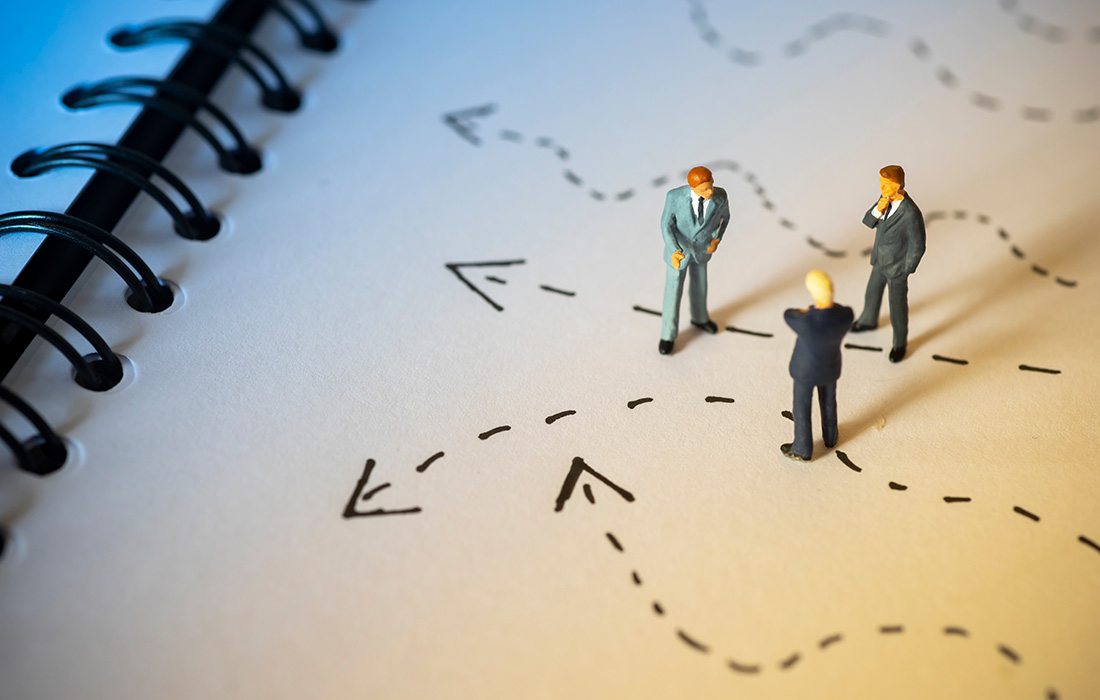 Tip 1: Take Your Time
When considering an ethical issue, take care in evaluating various options. "Ethical leaders don't let urgency get in the way of making an ethical decision," says Dr. David Meinert, dean of the College of Business at Missouri State University. Use your time to get the facts, to understand the issues and the stakeholders, and to determine the severity of those impacts.
This is precisely the method of Randell Wallace, corporate lawyer and partner in the Springfield office of Kutak Rock. When one of his clients is trying to make a decision, like in the case of a merger or acquisition, he reminds them of their duty of care. "Care basically means that as a director, you have to spend a reasonable amount of time and effort in studying the proposals, getting advice from your professional advisors and hopefully making the correct decision that is in the best decision of the shareholders," Wallace says. 
Tip 2: Remember Your Loyalty
"If there is a [situation] in which a director becomes aware of a business opportunity that the corporation could fulfill and could take on in a profitable manner, the director has an obligation to bring that to the corporation first and not pursue it on his own," Wallace says. According to Cornell Law School, this is known as the corporate business opportunity. 
Tip 3: Lean on Your Resources
"The first thing is to make sure you have all the facts," Meinert says. "Oftentimes decisions are made with limited information, and you end up with adverse consequences or unexpected consequences." To get the facts, Dr. Clifton Petty, interim dean of the Breech School of Business at Drury University, says to lean on industry groups or even your own organization for insight. "Don't assume you're the first one to encounter this or you don't have some guidance from somewhere," Petty says. "The places you can start are with your organization and what guidance they can give you. Is this a kind of decision where your organization has some policy or guidelines or norms that you can usually follow? Those can be guardrails for decision-making."