Strategy
How to Keep Your Business Clean Through COVID-19
Because of COVID-19, the business of keeping buildings clean has never been more complex—or more important. We reached out to LCS Kleen-Aire and Bixler Corporation to learn how they're meeting the demand.
By Lucie Amberg
Sep 2020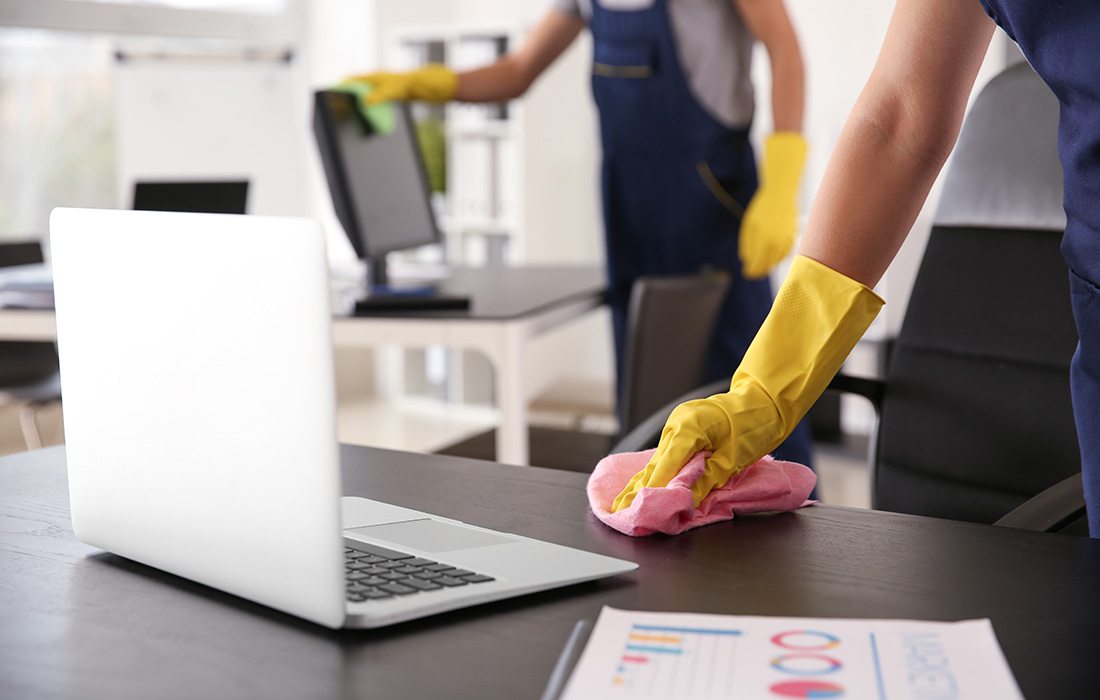 In the COVID-19 era, cleanliness and sanitizing are even bigger priorities than usual. But when you're dealing with an invisible threat—one that researchers are still furiously working to understand—it's tough to determine which products and treatments are effective. 

David Bixler, owner of Springfield-based cleaning company Bixler Corporation, says it's important to understand what's available. The United States Environmental Protection Agency (EPA) maintains a list of products it considers effective against COVID-19. "But just because it kills COVID-19 doesn't mean it will automatically be 100% effective," Bixler says. Products also get rated according to the percentage of pathogens they kill, and they must be used properly to reach maximum effectiveness. 
With such high stakes, it's not surprising that area businesses are reaching out for help. Tyler McGauley of LCS Kleen-Aire says he's seeing increased interest in ultraviolet lights (UV), which, he says, can sterilize the ambient air that's circulating through air ducts and filters. Setting up a UV system requires expertise. "It has to be installed in a proper place [in the system] because if the air is traveling too quickly, UV doesn't kill [pathogens]," McGauley says.  
Over at Bixler, the company has been fielding requests for its dry fog treatment, which, he says, saturates "every paperclip, post-it note and book in an office" with a sporicidal disinfectant, the kind the EPA rates highest for effectiveness. 
Along with this heightened demand, Bixler and McGauley must maintain their own daily cleaning efforts. They have to sanitize their offices and vehicles to keep their own employees safe. And as understanding of COVID-19 continues to evolve, there's a constant stream of reading and training needed in order to stay on top of the game. McGauley stresses that with such a new virus, it's tough for anyone to claim expertise. Instead, he says, "We're doing everything we can to [help people] through this bizarre time."