Leadership
How Do I Approach an Acquisition?
Little Bird Marketing CEO Priscilla McKinney sounds off on the steps she took to ensure a seamless acquisition.
By Lillian Stone
Nov 2019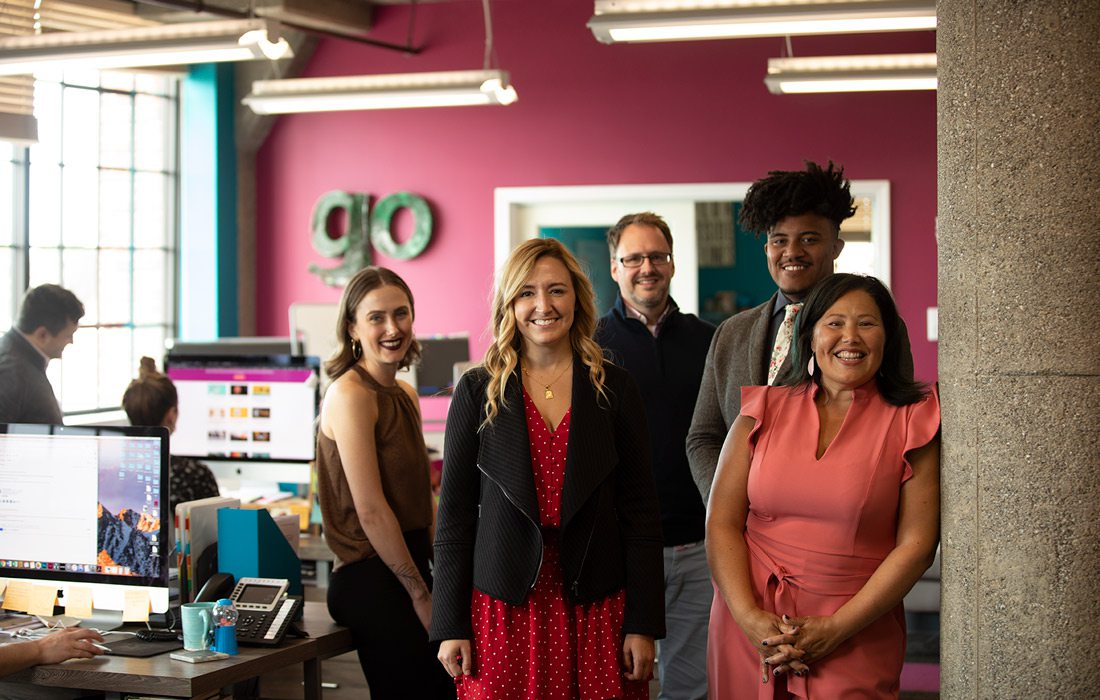 As the CEO of Joplin-based Little Bird Marketing, Priscilla McKinney is all about a challenge. That's why, after about a decade in the business, Little Bird has built a powerhouse team and a portfolio of clients across the country. It's also why, when Little Bird had the opportunity to purchase Branson-based Clear Entertainment and Marketing Group, McKinney relished the opportunity. "We were already looking to expand," she says. "My staff is up to their eyeballs, so I was in the market to expand my team so we could take on bigger projects." Clear Entertainment offered a perfect fit—in terms of culture and team size. "We had about 10 employees at each company," she says.
"By essentially doubling our team, I realized I could promote employees while giving them companionship and collaboration in the process. A larger team means there were opportunities for advancement [within our team]." Of course, the client experience was also a factor. While Little Bird specialized in business-to-business (B2B) marketing, Clear Entertainment focused almost exclusively on business-to-consumer, or B2C marketing. The acquisition meant that members of both teams could share expertise and shift clients if necessary to ensure they receive the best service possible.
Of course, like any major organizational change, an acquisition presents challenges. "Don't ever make assumptions about the other company's processes," McKinney says, citing the time she assumed Clear Entertainment was working at a certain internet speed, and was dismayed to find video and graphics professionals working off of Wi-Fi. McKinney also made sure to prioritize processes during the transition. "A leader should never try to acquire another business unless their current company has very well-defined systems and processes in place," she says.
For example, Little Bird spent years developing an intellectual property system that takes the guesswork out of marketing tasks like content writing. "If you're going to acquire a company, you're going to take your eye off several balls," she says. "You need those processes in place so your first company can operate with or without you." She also advises individuals considering an  acquisition to set their egos aside and acknowledge that their tried-and-true processes might not be a fit for the company they're acquiring.
McKinney emphasizes that, while technical issues like Wi-Fi and content writing procedures are an easy fix, the most important thing is making sure your people are taken care of. Before completing the acquisition, McKinney made sure she had the buy-in of Little Bird's existing leadership team. "I like to go out and take a risk," she says. "While that means more stress and more hours for me, it means the same for my team." Ultimately, an acquisition can often lead to stress and uncertainty for even the most seasoned employees—a fact McKinney encourages other leaders to consider. "You might be excited, but people need slow and steady," she says. "They need to know they have a job. Yes, they need to know your vision, but they also need to know you're available to talk, that you're present." She also stresses giving employees time to process the impending change. Her final piece of advice? "Yes, you're acquiring a company," she says. "But, first and foremost, you're acquiring humans."