Strategy
Brentwood North and Ozark Square Shopping Centers On the Rise
There are two noteworthy and buzzing business areas in the 417 region, but they aren't really new at all. Discover the theories behind what's causing the business migrations to Brentwood North and the Ozark Square.
By Tessa Cooper
Nov 2019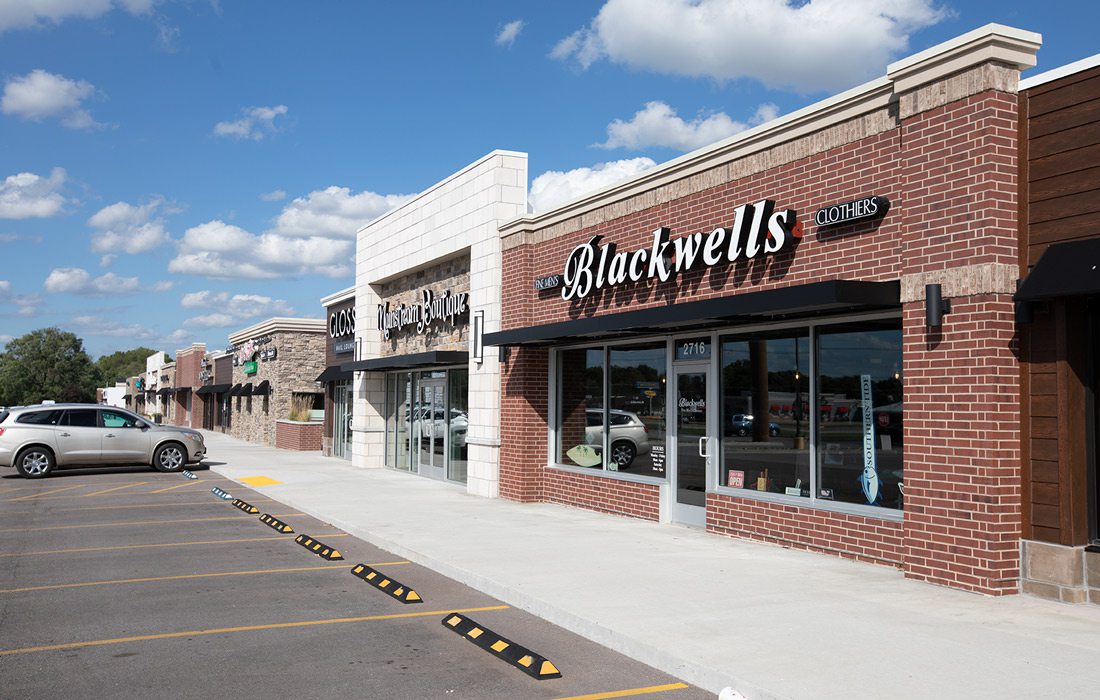 When Curtis Jared, CEO of Jared Enterprises, purchased Brentwood North in January 2015, he had big plans for the business center, and part of phase 1 of attracting new businesses included getting a Starbucks. It worked. 
Recently, businesses like Apricot Lane, STAXX, Jellybeans and The Press have set up shop in Brentwood North. Jared believes another key factor in attracting businesses was updating the center's curb appeal. "The exterior updates gave every business an individualized look," Jared says. "Before, it was just one big, long and continuous center. Now the businesses stand out more."
The Ozark Square shares a similar story but is more than a century old. Recently, businesses including The Nest, Blessing Boutique, Southwest Missouri Realty, All Service Insurance Agency, Venue on Brick and more have opened up shop here. 
According to Jeremy Parsons, community development director at the City of Ozark, excitement around The Ozark Mill development could be playing a role in growth. "The city made a concerted effort back in the early 2000s to revive the square," Parsons says. "But now that we have all the activity around The Ozark Mill, and people are seeing plans, there's been a lot more synergy." 
Though both sources declined to share growth numbers, Jared and Parsons agree having a walkable area continues attracting customers. With multiple successful businesses in these two central locations, they don't foresee the buzz dying down anytime soon.