Leadership
What's on Senator Roy Blunt's Desk?
As Senator Roy Blunt nears his retirement from the U.S. Senate, we asked about the keepsakes and mementos that fill his Washington, D.C., office with Missouri memories.
As Told To Lucie Amberg
Nov 2022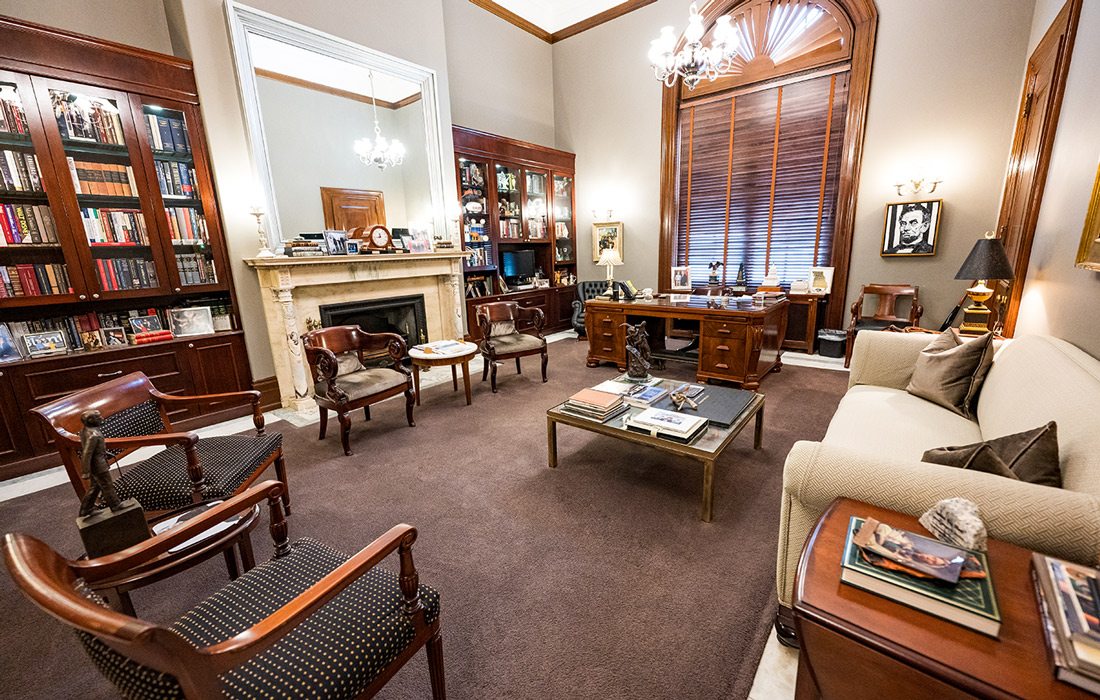 When Roy Blunt joined the U.S. Senate in 2010, he already knew his way around Capitol Hill—he'd served seven terms in the U.S. House representing Missouri's 7th Congressional District. Last year, he announced that this term will be his last. He will leave the Senate on January 3. 
During his congressional career, Blunt has focused on mental health, leading the charge to treat it like all other health needs. He's also advocated for investments in infrastructure and cutting-edge healthcare research.
As he looks back on these accomplishments, he says, "In every job Missourians have allowed me to have, it has been my honor to work for them and to build a better future for our state and our country. I want to thank Missourians for that opportunity and for all the support they have given me over the years."
Picture from Charlie
Blunt is the proud father of four children and six grandchildren. This candid photo was taken just after Blunt finished speaking to his son Charlie's elementary school class when they visited the U.S. Capitol Building. Blunt made sure the photo was hung near the door he uses the most to enter and exit his office.
Inaugural Gavel
Blunt served as the Chairman of the Joint Congressional Committee on Inaugural Ceremonies in 2017 and in 2021, where he led the effort to plan and carry out the complex logistics required to hold a presidential inauguration. This gavel was created from the wooden stage used during the 2017 inauguration and currently sits on a table behind Blunt's desk.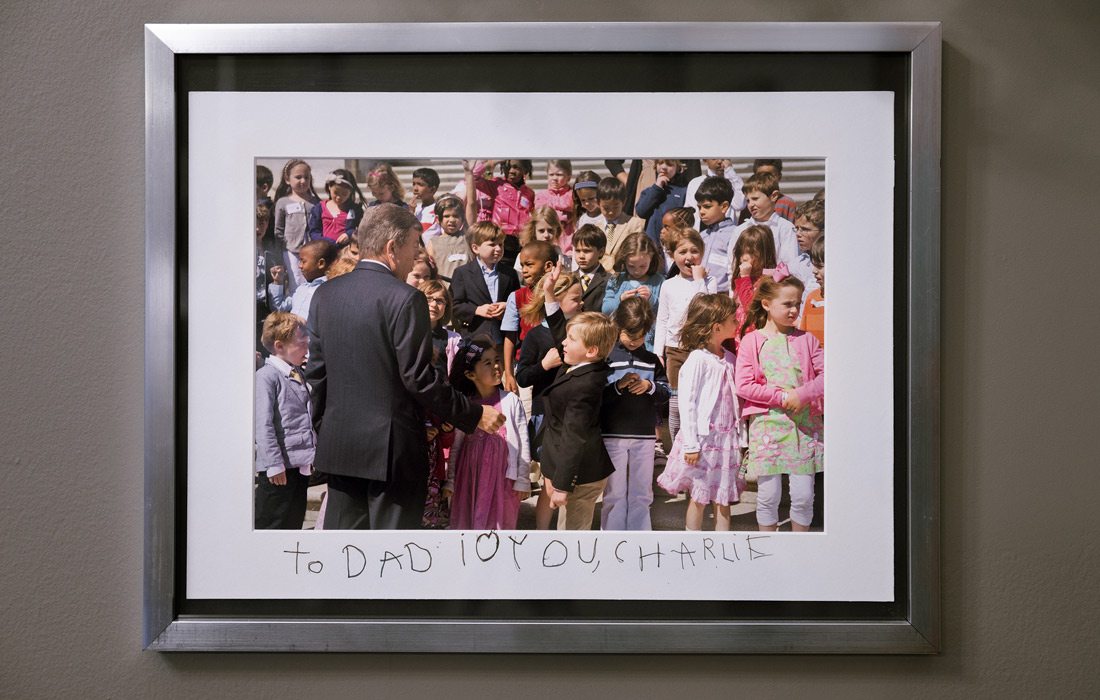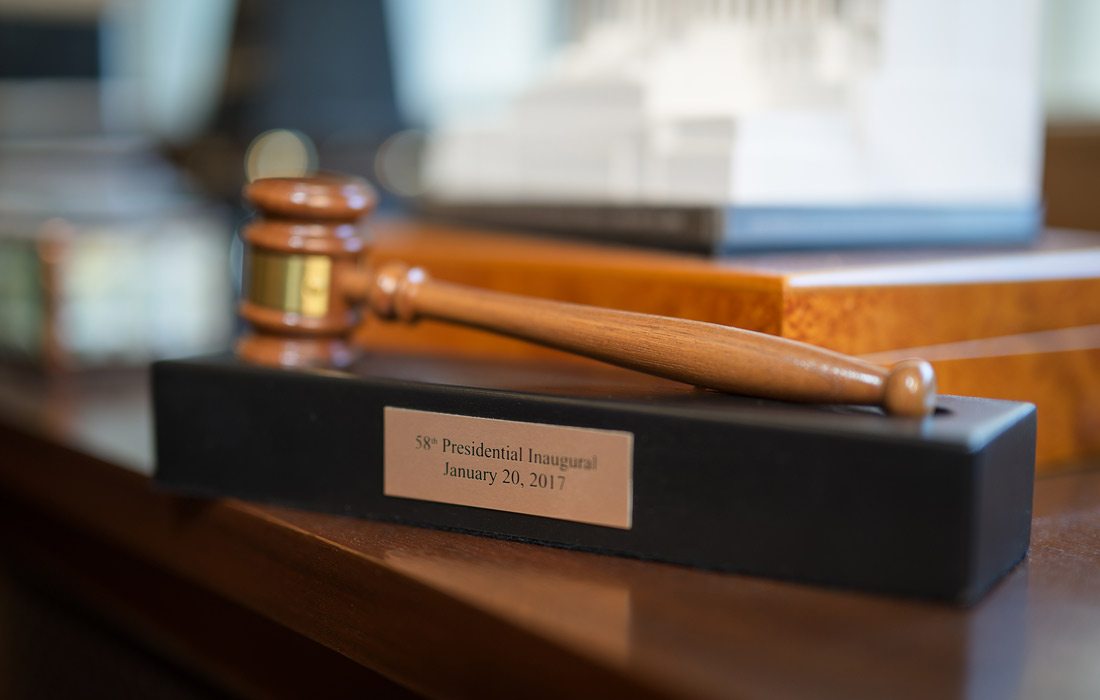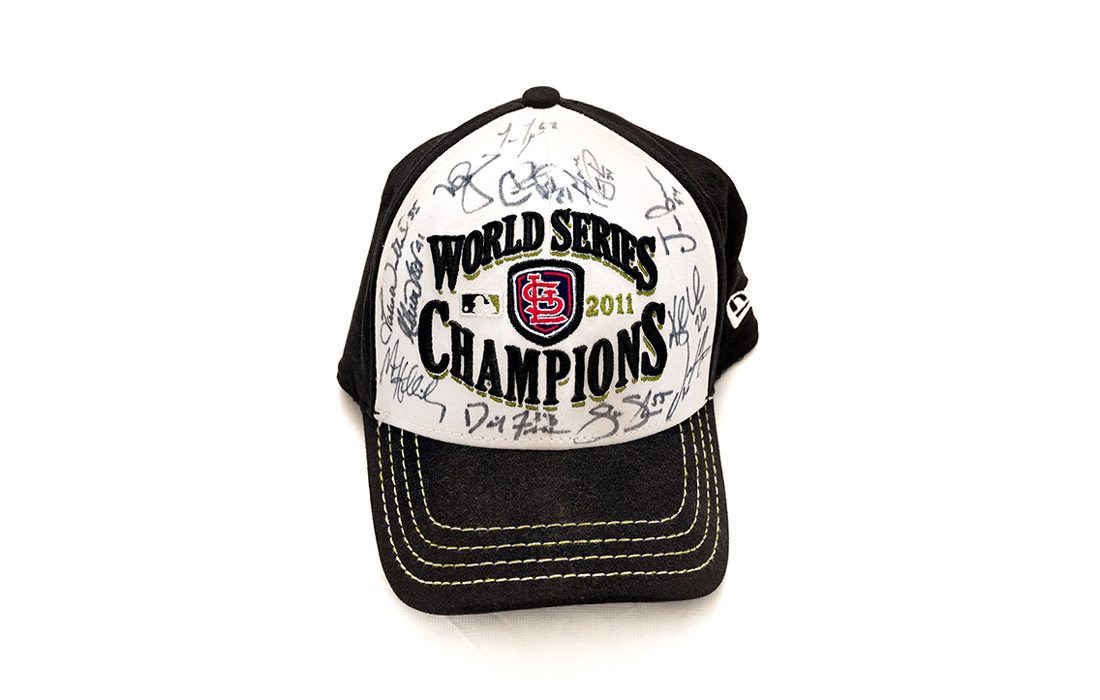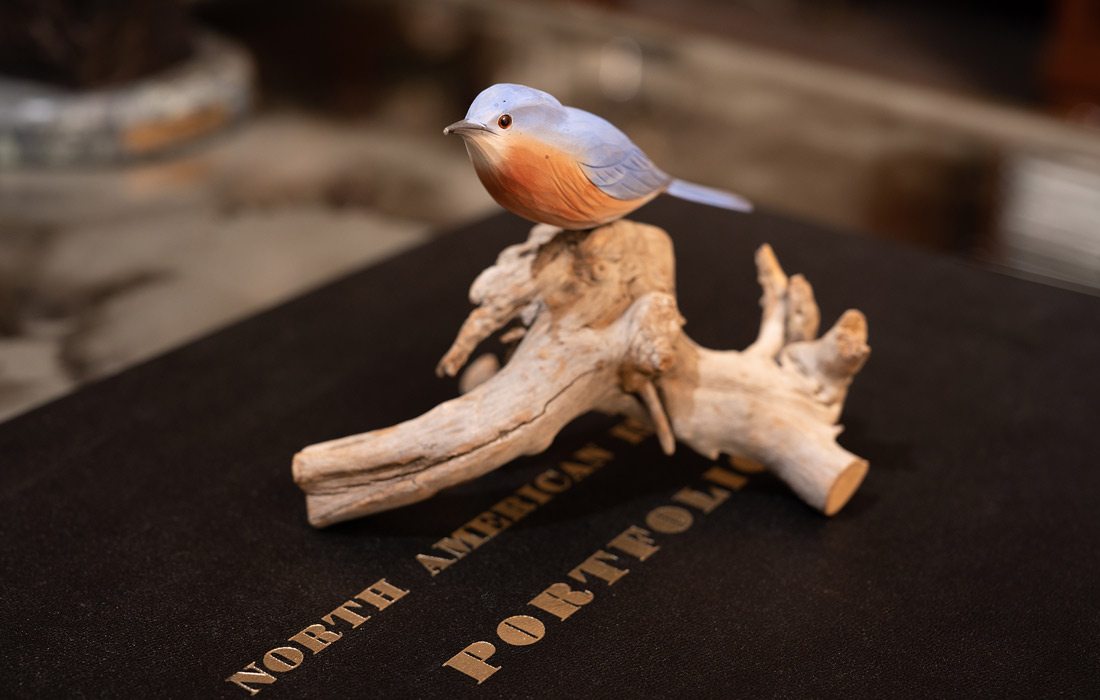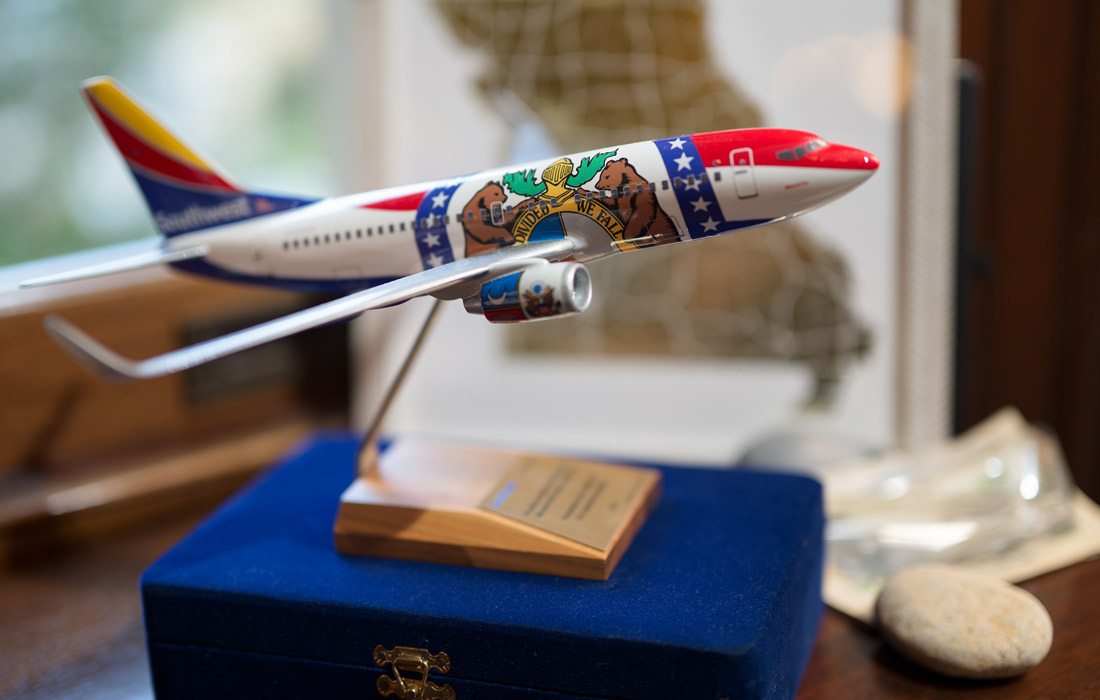 The Farm
As the son of dairy farmers, Blunt knows firsthand how hard Missouri's farmers and ranchers work to feed and fuel the world. Blunt keeps these photos of the dairy farm where he grew up hanging near the front door of his office.
Signed World Series 2011 Cardinals Hat
Blunt is a lifelong St. Louis Cardinals fan. After the Cards won the World Series in 2011, Blunt had this autographed hat put on a shelf near his desk. Blunt loves to catch a Springfield Cardinals game when he's back home. In the Senate, he also led the effort to pass legislation directing the U.S. Treasury to mint a coin commemorating the centennial of Negro Leagues Baseball, which was established at Kansas City's Paseo YMCA in 1920. Sales of the coin benefit the national Negro Leagues Baseball Museum in Kansas City.
Missouri Blue Bird
In 1927, Missouri chose the Eastern Bluebird as the official state bird. Blunt keeps this wooden model of the bird, which typically visits Missouri between early spring and late fall, on a coffee table in his office where visitors often sit. In the Senate, Blunt has championed conservation efforts to preserve Missouri's incredible national parks and wildlife.
Missouri One – Southwest Plane
Like all Senators, Blunt spends a lot of time traveling back and forth from Washington to Missouri. Southwest Airlines has a strong relationship with the Show Me State and first began flying to Missouri in 1982. This model of Missouri One, the airline's tenth plane painted to honor one of the states it serves, was presented to Blunt in December of 2015 and is proudly displayed on a table behind Blunt's desk.