Leadership
Springfield Cardinals Roost in Springfield
Expect the Springfield Cardinals to roost in 417-land for years to come. The stadium could soon host concerts and events as well.
By Mary Ellen Chiles
May 2023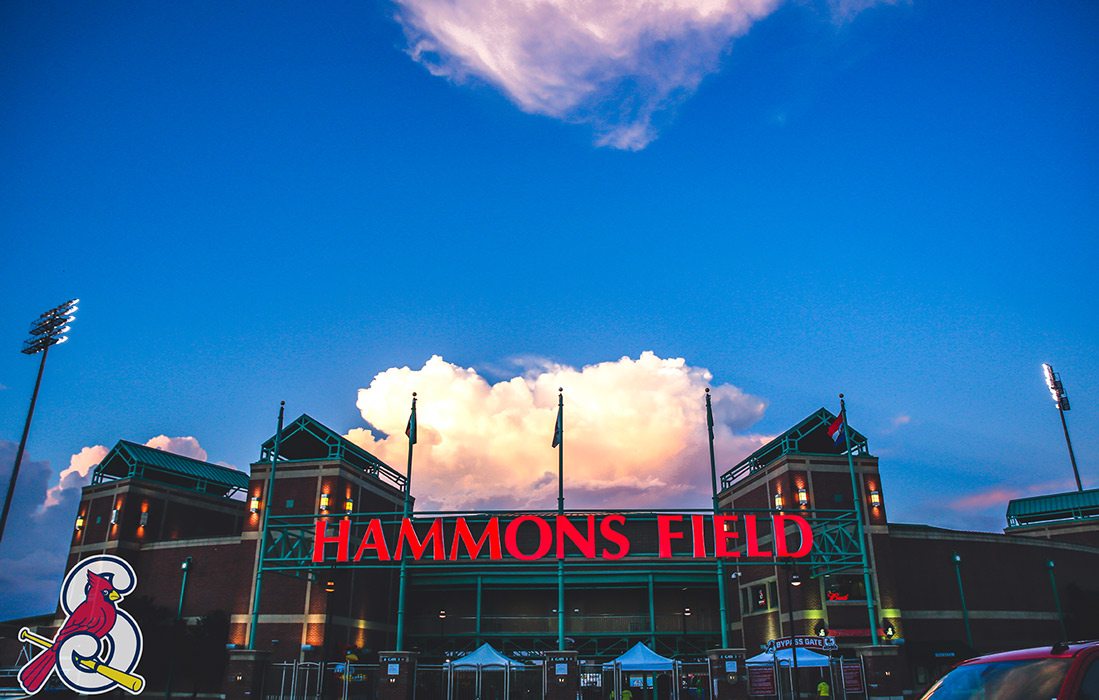 The Springfield Cardinals' General Manager, Dan Reiter, couldn't be happier about the City of Springfield's purchase of Hammons Field, calling it "the absolute best-case scenario." 
The city paid $12 million for the stadium and $4 million for the Cardinals to become compliant with Major League Baseball (MLB). Minor league teams that want to be affiliated with MLB must sign the Professional Development League (PDL) agreement, a 10-year contract. To become compliant, facets of Hammons Field must improve over the next three years. 
"Fans won't see some of those things that we have to do, but they're very significant for player health and safety," Reiter says.
Hammons Field will soon have female locker rooms for both home teams and visitors, as well as expanded training and weight rooms. Expect to see new LED lights. The team also needs to maintain facilities like its award-winning field. According to Reiter, "About every 10 years, you have to replace the actual playing surface."
After that, Reiter envisions fun projects, perhaps a beer pier or new kids' entertainment zones. But he is adamant about giving fans value. Now that the city owns the stadium and parking lots, he says you can expect to pay less to park. "It was never us that charged $20 to park," he says.
Reiter is hoping the stadium will host outdoor concerts during breaks in the season and fall. The team will continue to share facilities with the Missouri State Bears.