Leadership
New Leadership at I Pour Life
I Pour Life takes on new leadership while continuing forward with the same mission.
By Susan Atteberry Smith
Mar 2022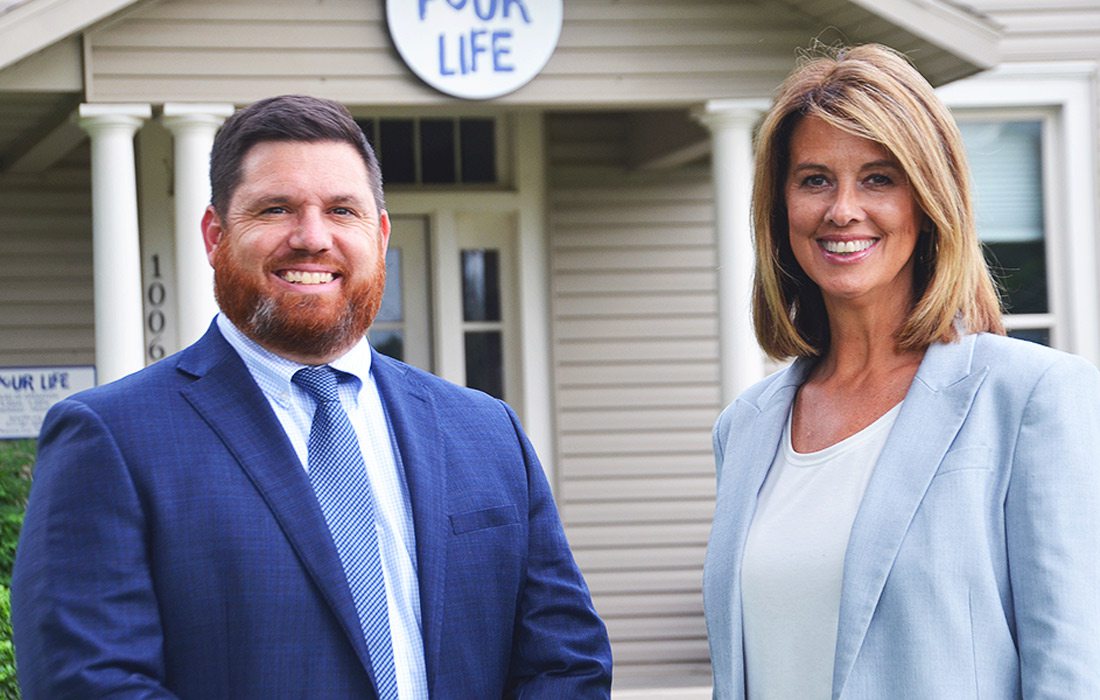 When Ben McBride looks back, he says his new job at I Pour Life feels like it was "a long time coming." Last July, after founder Julie Higgins moved into an emeritus role, McBride became executive director of the nonprofit, which serves at-risk youth, including homeless teens and kids in the foster care system. Until then, McBride was an attorney, and he was familiar with both sides of  the criminal courtroom.

"The last two or three years I was at the (Greene County) prosecutor's office I dealt mainly with gangs, guns and drugs," he says. "The cases coming across my desk had some very difficult storylines behind them."
Too many came from homes of abuse, crime, poverty, or alcohol and drug addiction. In 2014, after six years as a prosecutor, McBride became a defense attorney to make a difference, he says, from "the other side of the V," as in the "versus" of court cases. He started hearing about I Pour Life from clients who were involved in the program.
When he got the chance to lead the organization, he says it was "an answer to prayer... The experience that I had and was able to gain through my legal career really put me in a personal and professional position to take over this organization."
I Pour Life provides help with everything from social skills to Social Security cards, services McBride plans to preserve.
"I made a big commitment to come here, and one of the big reasons I decided to make this change was I truly believe in the program as it stands," he says.
He does hope to expand a social capital program in which clients forge bonds with each other and community members.
McBride says he hopes I Pour Life programs will give them "a sense of confidence, of hope and opportunity they would not realize without it. They're going to walk through those doors with their shoulders a little higher and their chins a little higher."