Leadership
Making Mentorship Work for Both Parties
How Kim Hamm and Kristen Bright formed a uniquely symbiotic mentor/mentee relationship at BKD CPAs & Advisors.
By Lillian Stone
Mar 2020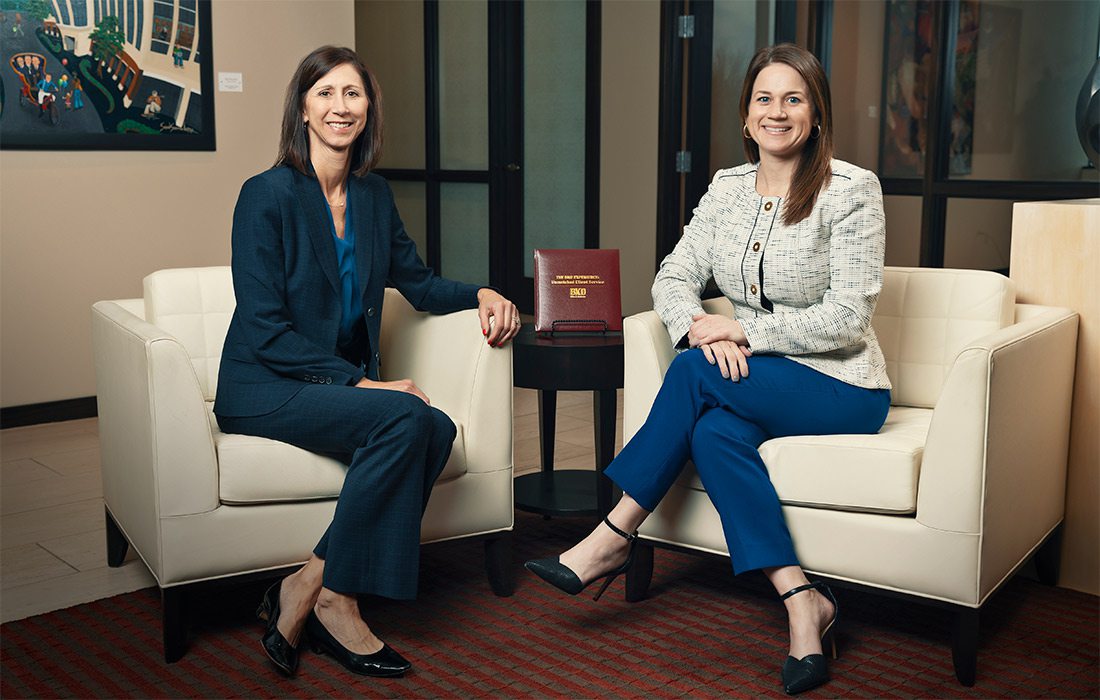 As partners at BKD CPAs & Advisors, Kim Hamm and Kristen Bright are some of the area's most visible public accountants. Their shared vision and relationship that began when Kristen was still an accounting student at Drury University.
How has your mentorship evolved into a partnership?
Kim Hamm: When Kristen and I go to the table, we have one common goal. That makes us more successful. When we're sitting side by side, it's more about "How are we going to advance this project?" than "How am I going to advance myself?" I think sometimes Kristen could complete my sentences for me when we get in the groove or if I get mentally stuck. It's at the point where we have to text each other before big meetings to make sure we're not accidentally matching. It's like, "You're not wearing the blue suit and white shirt, right? Okay, great."
Kristen Bright: Agreed. Kim and I have always approached things as a team. Especially in that mentee role, you might come in as a brand-new hire. If you're working with a partner you might think there's a power dynamic there, but I've never felt that in this relationship.
How do you ensure you both benefit from the mentorship?
KB: Kim has helped me keep my engagement at a very high level while staying interested in the next challenge. Public accounting has a really long tradition of burnout, so this relationship has really given me the energy I needed to stay engaged in my career.
KH: For me, the best part is knowing we have each other's back. If Kristen had to up and leave one day, I'd be at her desk figuring out what needs to be done, and vice versa. That kind of relationship develops over time—you can't get it on day one if you're assigned a mentor or a coach. To truly mentor someone you have to care about where they're going in life. 
What have you found to be the most valuable aspect of a 
successful mentorship?
KH: We're all busy, but mentoring really is about more than time. You have to care, or you won't give honest feedback. Otherwise you're just checking the box. It's also about a willingness to share the limelight. A lot of times you might have a meeting that you could handle yourself, but that's an invaluable training moment for someone you're mentoring. They have to live it.
KB: Absolutely. When I think back on some of the most valuable career training I've had, it's just been through observing. That's a huge part of my relationship with Kim—maybe the top reason that I'm still in public accounting. She is constantly giving me opportunities, bringing me along to certain things and advocating for me—even when I'm not in the room. I'm confident that relationship got me across the finish line to my partner promotion in 2018.