Leadership
Katie Towns Leads by Example
We grabbed socially distanced drinks with Katie Towns, assistant director of the Springfield-Greene County Health Department, at Vantage Rooftop Lounge and Conservatory to discuss how to lead during a crisis.
By Jeff Houghton
Sep 2020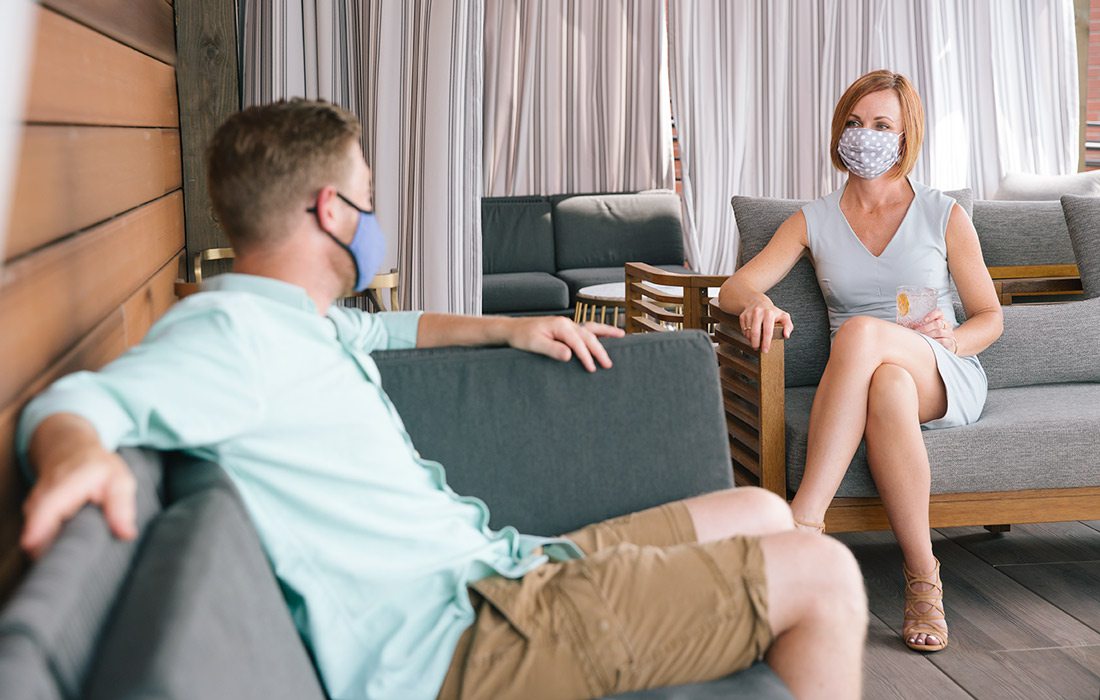 "I think one of [Director of Health at Springfield-Greene County Health Department] Clay Goddard's superpowers is that he has the ability to see both sides of an issue, and I think in a leadership position, that is a tremendous quality. He does it and then expresses it well."
"One of the things that we've done as a department is try to integrate ourselves and be in partnership with, not just health care, but all different sectors. You're always making plans and relationships so that when you have this come up, you can respond with all of those resources."
"All along the way, there's been a back and forth, and I think that's why democracy is set up the way it is, so that there is this circle of information. We have a shared belief that opinions matter... but we have to always be oriented toward science and recommend things that are going to keep people healthy and safe."
"Our community is unique because we're just small enough that we're able to still have conversations with different interests at the table who can weigh in."

"I will be curious if people figure out that our health can affect us in terms of productivity and the economy and all the other things that we advocate for."
"It's forced me to focus on the priorities that I have to take care of in my life, which is my job and my kids... I can be extremely focused and as strong as possible for these two really big priority commitments in my life."
"I'm really proud of our department. We're under the radar most of the time, but we pivoted and we were the second testing site in the state of Missouri to open."
"You have to know what you know, and we're fortunate in our community that we have had a really good leadership response, so it's not us doing it alone.