Leadership
The Career of Springfield's Own Joe Daues
Joe Daues, CEO of the Breast Cancer Foundation of the Ozarks, has worn many hats in his career. Find out what brought him to where he is today.
By Haley Phillips
Sep 2019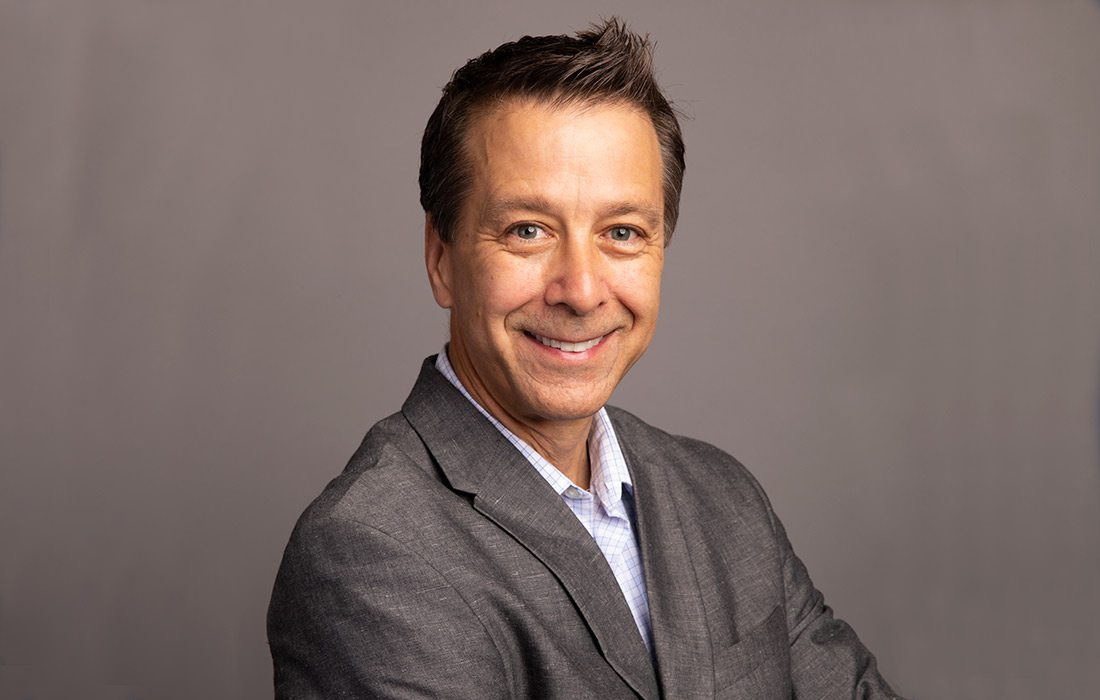 1985
Joe Daues admitted to being a late bloomer. "I didn't realize what I wanted to do with my life until I took a broadcast writing class when I was a senior in college." The class struck a chord with Daues, leading him to further his education in broadcasting at Maryville University in St. Louis after his college graduation.
1988
Following grad school, Daues accepted his first on-air job in radio at a station in Rolla called KTTR-KZNN. Hired on only to help the station through the busy sports season, it wasn't long before Daues found himself searching for a new job. 
1990
Two years later, while working as a news director for KGEL, a small radio station in Lebanon, Daues received a phone call from Dan Shelley. At the time, the now-executive director of the Radio Television Digital News Association (RTDNA) was working as the news director for KTTS and had petitioned Daues to accept an overnight reporter position. "I still can't believe that he got me to come work as an overnight shift, and he can't believe I got him to pay me as much as he did. We still joke about that," Daues says. After precisely one week of working the graveyard shift at the radio station, a fortunate circumstance left an open spot for a daytime reporter; Daues happily accepted.
1992
"I had set a goal for myself when I got out of broadcasting school that I would give myself five years in radio," Daues says. As the deadline approached, the young reporter sent out audition tapes to TV new stations across the United States—even applying for a job in China—before convincing the news director of KOLR to give him a shot. Hired on as a weekend reporter, Daues met his goal with only a few months to spare.
1993
Before long, a unique opportunity came knocking in the form of a phone call from an old friend. After what he describes as an intimidating interview, Daues was packing his bags for Jefferson City to settle in as the new communications director for the Missouri State Treasurer's office. "I worked in the capital and really enjoyed it, learning more about politics then I probably would ever have learned in my lifetime of covering it," Daues says.
1995
When the chance to become a weekend news anchor for KOLR 10 came around, Daues said goodbye to the state's capital and its grueling travel schedule to embark on a new journey. The transition would ultimately lead Daues to becoming the station's main anchor, earn him several awards for his work in the field and introduce him to his future wife, Christine, a reporter for KY3.
2003
When the two married in 2002, Daues and his wife had made a pact that one day they would anchor together. So, when contract renewals came around the following year, the couple took off on a nationwide tour to find a job as a husband-and-wife anchor team. As fate would have it, after interviewing at TV stations in Cleveland, Charlotte, Chicago and beyond, a call from a Tulsa news station had the couple moving just two hours away from their home in the Ozarks.
2004
Daues spent the next year as the station's evening co-anchor while Christine worked as a reporter for Oklahoma Public Television. It wasn't long after the bad news hit. "There's a saying in broadcasting that you really haven't been in it long enough if you haven't been fired, and that happened to me in Tulsa," Daues says. Blindsided by the news, the couple sold their home and headed back to the Ozarks.
2007
In the years that followed, Daues took a break from broadcast to refine his marketing skills, first for Opfer Communications as a production director and then for a local resort selling timeshares. Just as Daues was ready to sink his teeth in to the world of sales, a conversation over coffee changed his mind. With an offer on the table to become KSPR's new anchor, Daues saw the opportunity to make his and Christine's dream a reality. "I told him my wife and I would consider the job if we could live out our lifelong dream of anchoring together," Daues says. Using what they had learned from their current jobs, Christine put together a presentation that would earn them a spot as co-anchors. "We got the job and loved it," Daues says. After three great years on-air together, the Daues family began to grow and Christine decided to take a step back from her career to focus on raising their children.
2014
Daues continued as the evening news anchor for the next three years, but as his children reached school age and their schedules differed more and more, the decision to make a career change became clear. "It was an easy choice to make but it was a change of lifestyle for me because [broadcast] was something I'd done for 25 years," Daues says. Through a little persuasion, and after his on-air contract expired, Daues began his new role as an advertising account executive for KY3.
2017
While in the position, Daues became acquainted with the makers behind Sleepsana, an all-natural sleep aid created in Springfield. The two entrepreneurs came to Daues in hopes of marketing their new product with a TV ad but were only offering the product online. "I said, 'Well, that won't do,' so I helped them get into some retail stores," Daues says. Over the next two years, he did just that, helping the company grow from zero stores to offering the product in Walgreens and Walmart stores regionally and grocery stores from West Virginia to Wyoming.
2019
Two years later and another conversation over a cup of coffee, Daues once again found himself in the running for a very different role. This time, it was the CEO position within the Breast Cancer Foundation of the Ozarks (BCFO). Intrigued, Daues did some research and found the organization to be the perfect fit. "What BCFO is doing is supporting families, supporting businesses—because we are helping women and families who are going through this, get through it," Daues says. "I can't think of a better way to spend my day or better direction to take my career than something like that."