Entrepreneur
How Max Penny of Howler Biker Co. Developed Howler Bike Park
The owner of Howler Bike Co. saw that his customers needed a bike park where they could really enjoy the merchandise.
By Sonia Guzman
May 2023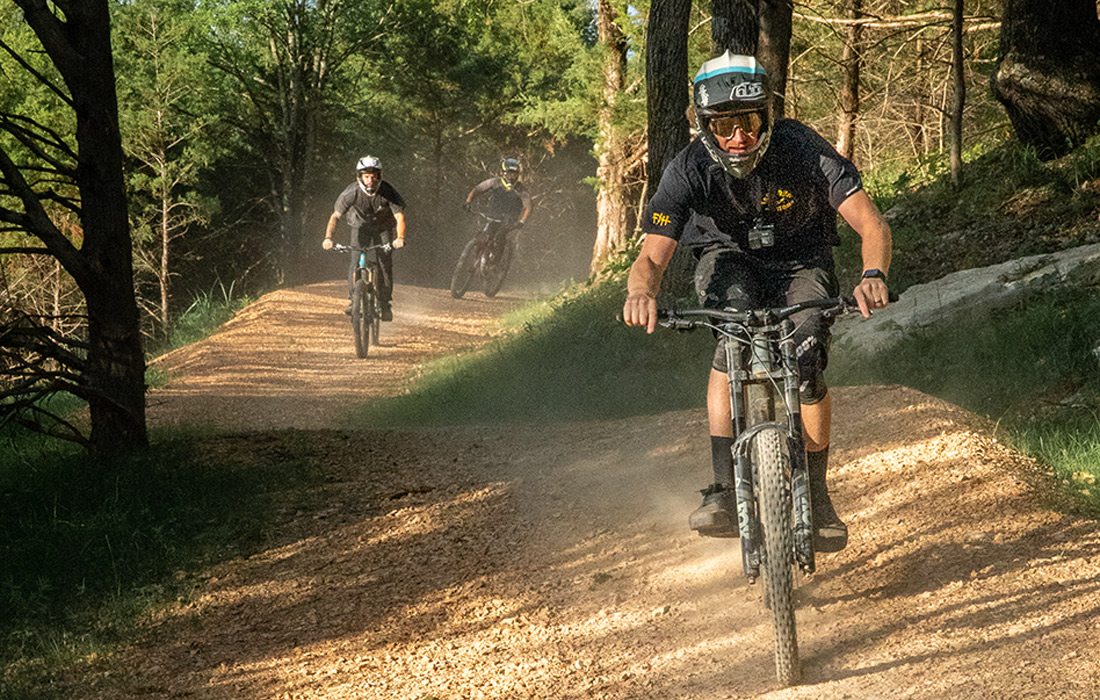 The Problem
When Max Penny drove south toward Branson and saw the "beautiful terrain and rolling hills," he knew that it was the perfect location for a privatized bike park. He envisioned Howler Bike Park (3410 US-65, Walnut Shade) as an ideal space for customers at his retail shop, Howler Bike Co., to really enjoy their purchases. 
The Big Idea
"Our original idea was to create a park with more difficult trails for advanced riders," Penny says. After creating a social media page for the park, he realized that there was far more interest than he had anticipated. "That's when we shifted the idea from a smaller, more low-key park to a family-oriented, ski resort-style park that would become a place to enjoy the outdoors and make memories together," he says. He created a business model, found a trail-building company and went to work.
The Learning Curve
The goal was to open Howler Bike Park within nine months of its groundbreaking. "We dealt with record amounts of rainfall during that time," Penny says. The inclement weather affected every aspect of the build, preventing concrete from being laid and causing the ground to become too muddy to work on trail construction. However, the opening date had already been marketed to the public, so things had to keep moving. "It was scary at times, but we kept our faith," Penny says.
The Takeaway
The park opened as scheduled in June 2022, and it continues to grow. "Howler is built on resilience," Penny says. "Opening the park in nine months was a crazy feat, but we did it, and now we're focused on giving our guests the best experience."