Leadership
Get to Know Jason England
Learn how Jason England worked his way up through different roles at Arvest Bank over the course of 25 years to become president of the Springfield-Branson market and what has made his time with Arvest so rewarding.
by Max Havey
May 2023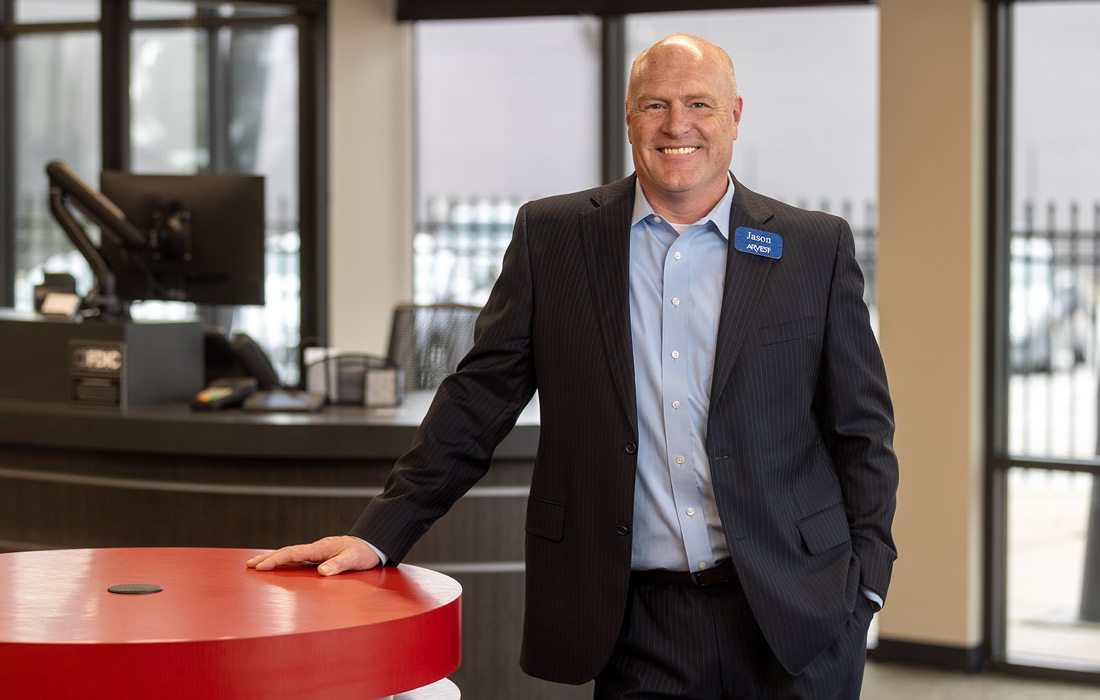 Even as a high schooler, Jason England  wanted to be a bank president, and after 25 years that finally became a reality when he became president of Arvest Bank for the Springfield-Branson market.
England started banking in high school and college and saw firsthand what kind of impact a community bank could have. "I saw what they did for their local community and saw the role that the lenders and the bank president played as a prominent person in the community, while also giving back," England says.
Fresh out of college, he worked in accounting before eventually making the leap to commercial banking for a community bank in Springdale, Arkansas, that would become an Arvest Bank. After working his way up with roles in Fayetteville and the Bentonville-Rogers area, England received the opportunity to take on a loan manager role for the Springfield-Branson market, which led him to his current position.
The key to what has made him stay with Arvest Bank for nearly 25 years is the way leadership still listens at the local level. "We used to say, 'We'll out-big the bigs and out-small the smalls.' That's really hard to do," England says. "We're still in tune enough with our associates that we listen to them, but we're still big enough that we can offer a lot of products, a lot of the things that the big banks do."
Coming into the role of President of the Springfield-Branson region, England saw room to continue to expand Arvest's market share in the community and continue to expand an already strong legacy team.
"I'm not just looking for a commercial banker," England says. "I'm looking for a good person, somebody who's community minded, and then we'll teach the finance part."
Having spent 25 years with Arvest also means that England has had a long string of leadership mentors. "It's funny because I can even sometimes hear them in my head and what they'd be telling me," England says. "Now it's now time for me to have that type of effect on our team."
And as Arvest continues to grow and expand in the Springfield-Branson region, England is most excited by their opportunity in the market and transforming to become a community bank of the future.