Leadership
How Ozark Superintendent Plans to Impact the District Over the Next Few Years
Once a struggling student himself, the new superintendent of Ozark School District Chris Bauman is in it for the long haul after his first year, pushing past the growing pains of restructuring to make decision-makers of staff.
By Susan Atteberry Smith
May 2019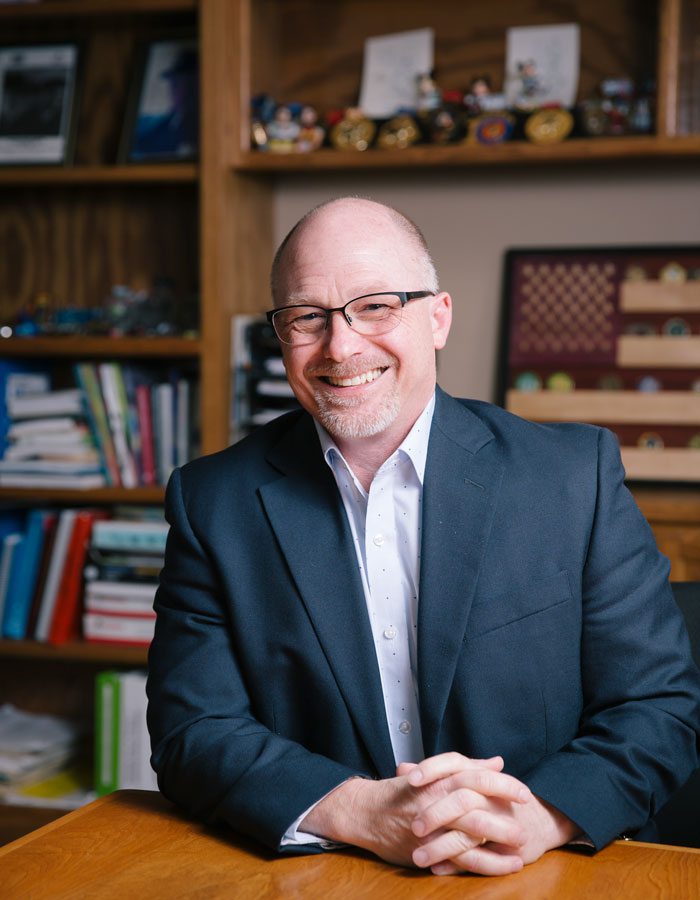 His vision for the new position: Chris Bauman says the district—restructured into business, learning and operations departments—remains progressive in a technological age. "My vision for Ozark schools is to continue to be in the forefront, to continue the system that we already have that really fosters quality thinking in our kids, that pushes them to really address those global needs."
How he become a school administrator: After graduating from Aurora High School, Bauman enlisted in the U.S. Army National Guard and became an officer. He set his sights on administration "largely because one of the people I respect and have loved as a leader was Mr. Jerry Bough." Then-Ozark Junior High Principal Bough hired Bauman in 1999 to teach math and coach volleyball and wrestling. After a year's deployment to Iraq in 2005, Bauman became assistant principal. 
Where he looks for inspiration: "I think a lot of time it's the people that I work with. First and foremost, it's the kids. It's the students and knowing that we can potentially make a difference for them."
His favorite failure? As Ozark Upper Elementary's new principal in 2007, Bauman was eager to see students invested in their academic progress—but he changed too much too quickly. After faculty and staff observed an assessment program at Aurora's Robinson Intermediate School, "it went from being my vision to the building['s] vision, and things just took off. Once I empowered [staff] to do it and I stepped back, we were able to accomplish the things that I needed to accomplish."