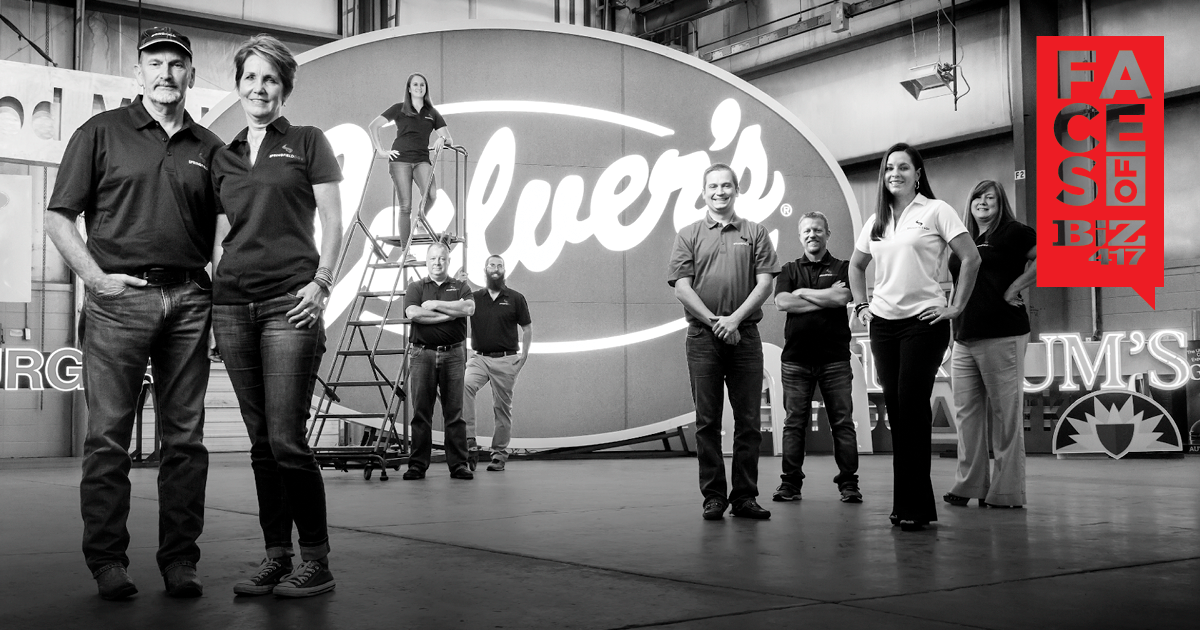 Looks are powerful. But they aren't everything. 
Our 145,000-square-foot facility on the northeast side of Springfield comes after three decades of cultivating customer partnerships and creating quality visuals. From design to installation and service, everything happens right here. 
Unlike most sign companies, our staff members, including owner Mark Wessell, are engineers by trade. Our customers can be confident their products are made using sound principles and quality materials that last. 
Most business owners already have a vision for their brand and simply need the right designer to listen and make it happen. Luckily, there's a team of talented designers at Springfield Sign—the kind of people who listen and collaborate with customers to make the vision happen. Here, clients are valued members and an integral part of the sign process. After all, it's the customer's name being put in lights. 
Springfield Sign has manufactured some of the most recognizable insignias locally and nationwide: names like WalMart, CoxHealth, Bass Pro, Culver's, Applebee's, Mercy and Sam's. CEO and Founder of America's Incredible Pizza Company says, "We consider Springfield Sign a key vendor that has played a major role in our success." 
Looks matter. So does what's underneath. Whether it's a pylon sign or an LED message board, Springfield Sign has mastered it all.
4825 E Kearney, Springfield | 417-862-2454 | springfieldsign.com