Strategy
The Rise of Craft Beer in 417-Land
We examine 417-land's brewery boom and how it can benefit the region.
By Stephanie Towne Benoit | Illustration by Ryan Saunders
Sep 2017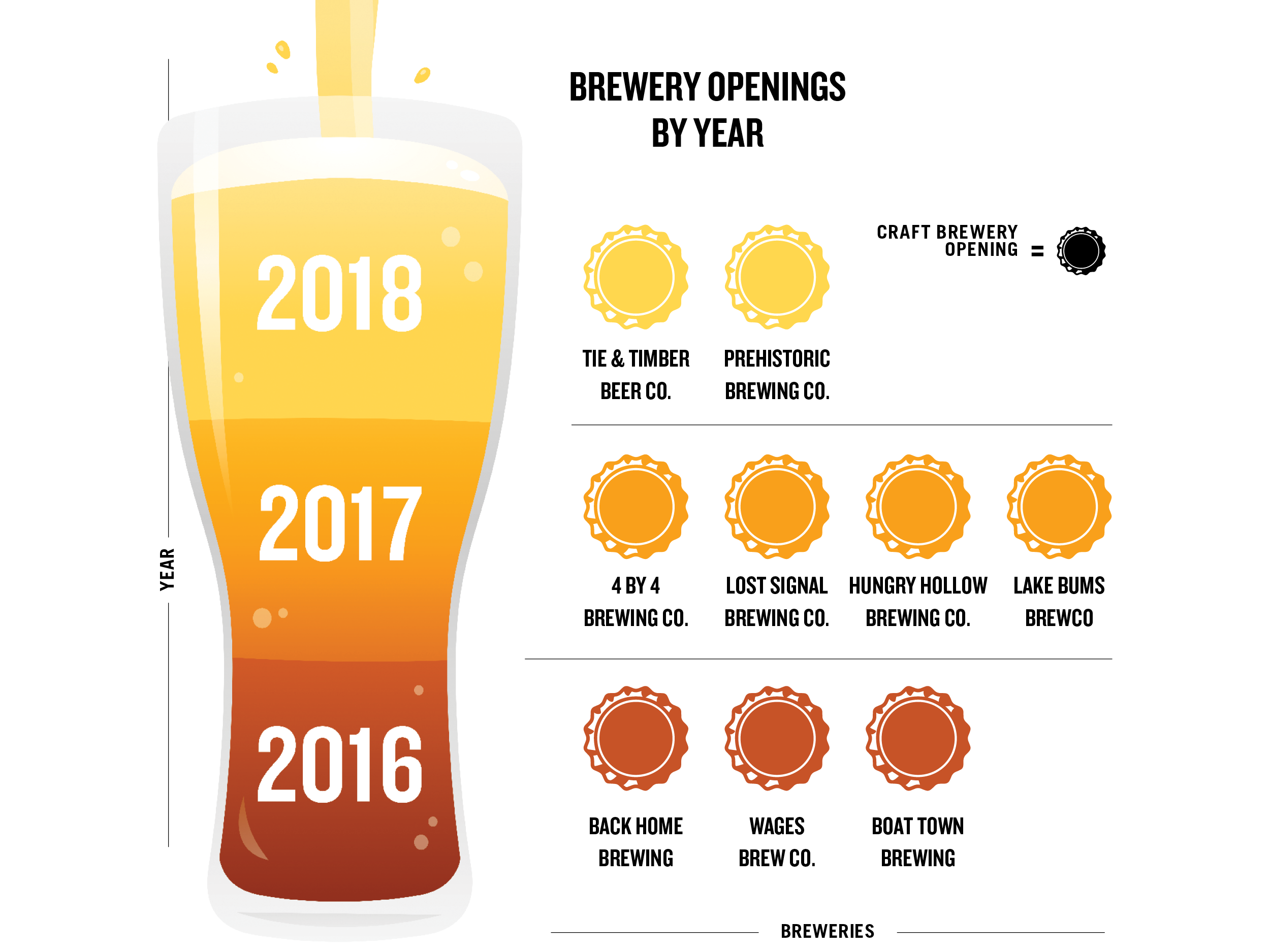 Craft beer is big business: According to Brewers Association data, small and independent craft brewers contributed $55.7 billion to the U.S. economy in 2014. With forerunners such as Springfield Brewing Co. and Mother's Brewing Co., 417-land has long tapped into that economic activity and will do so increasingly thanks to an explosion in new breweries. This chart highlights that upwelling starting in 2016, when three new microbreweries opened up, nearly doubling the region's brewery tally. 
Phil Wages, co-owner of Wages Brew Co. in West Plains, credits that boom to the increase nationwide in the public's appetite for craft beer. Derek Shimeall of 4 by 4 Brewing Co. agrees, adding that 417-land's brewery scene still has plenty of growth potential. "We are so far from saturation in this area, especially when you start to compare not only regionally but nationally," Shimeall says. 
Such comparison bodes well for 417-land, considering how areas that experienced a similar boom became tourist destinations for craft beer lovers. Shimeall cites the example of Fayetteville and northwest Arkansas, which draws visitors to that area's many breweries—plus its restaurants, shops and hotels—with its Ale Trail program. He thinks that such a program could make sense in 417-land as the region's craft beer scene continues to blossom. "That's where you'll see a lot of the marketing and tourism that the city can really benefit from," he says. We'll drink to that.