Educational
Start The Conversation
1 p.m. to 10:10 p.m.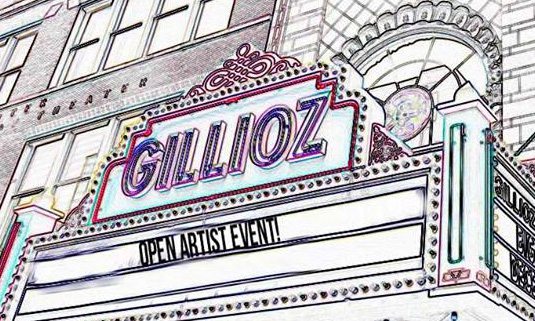 About This Event
---
Start the Conversation is a new all-day event in the Springfield area taking place at the Gillioz Theatre on September 8th, 2018. This event is intended to promote awareness, education, and prevention of teen & young adult suicide by uniting youth leaders with professional mental health guidance on the topic, and giving Springfield youth an evening of fun and learning about the warning signs and risk factors of suicide.
This event is FREE of charge, although the evening concert for youth will require a free ticket.
Here is the event timeline:
Educational Seminar - 1:00 - 2:00 pm | Dr. Paul Thomlinson, Executive Director of Research at Compass Health Network, will kick off the event with a free hour-long education seminar, "Why People Die by Suicide and What Can We Do About It?" This session will provide youth leaders with the tools necessary to recognize and address symptoms of suicide. No registration or ticket required to attend this seminar.
Showing of the movie "Suicide: The Ripple Effect" - 2:00 - 3:30 pm | A free showing of "Suicide: The Ripple Effect" will take place. This 90-minute award-winning documentary is based on the story of Kevin Hines, an individual who attempted to take his life by jumping from the Golden Gate Bridge. This film addresses the subject of suicide with a hopeful, intriguing, and entertaining approach that highlights the work being done by individuals who have been directly impacted by suicide. There is no charge for admission to the showing of this film. No registration or ticket is required.
Free meal and t-shirt- 4:30 - 6:30 pm | A free Chicago-style hot dog meal prepared by Touch Restaurant will be served from 4:30 - 6:30 pm in The Gallery at the Gillioz Theatre. Local band, Kaizen, will put on a pre-show in the Theatre area at this time. Ticket required.
Live music by band "Fishing for Saturday" - 7:00 - 8:00 pm | A group of young musicians studying music at Pellegrino's School of Music and Art. Ticket required.
Live music by band "Papa Green Shoes" - 8:20 - 9:05 pm | A modern electric blues band with touches of soul and rock. Ticket required. 
Live music by band "Innuendo" - 9:25 - 10:10 pm | A classic rock group covering all of the classics along with their originals. Ticket required. 
Here is the link to access the free tickets for evening events:
http://gillioztheatre.com/event/start-the-conversation/