Family
Hollister's Grape & Fall Festival
10 a.m. to 10 p.m.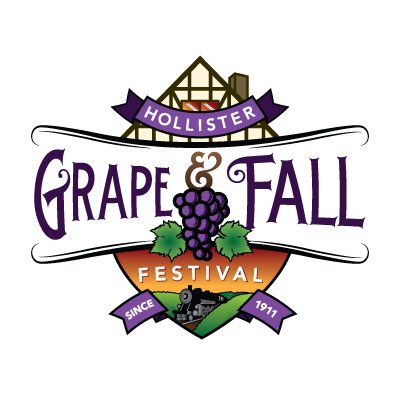 About This Event
---
Hollister's Grape & Fall Festival originally began in 1911 and was known as the "Grape Carnival." The Carnival was created to give local residents and their guests a chance to celebrate another year of hard work and success in the Ozarks, especially the success of the area vineyards. Today the Grape & Fall Festival still celebrates those things, as well as the rich history and culture of Hollister. The Festival has continued to grow throughout the years and has now become the largest annual event for the Hollister community, bringing together thousands of people each year! The Festival offers all-day fun for family and friends of all ages.
Festivities kick off at 9:00 a.m. with the "Color Me Grape" 5K Fun Run. Runners will trek throughout historic downtown Hollister while spectators douse them in an array of vivid colors. All of the registration fees are used to assist local non-profit organizations in the Hollister area. If you're interested in participating in the Fun Run, you can go online to HollisterChamber.Net to register.
The excitement continues to build throughout the day with live entertainment featuring some of Branson's biggest stars. Historical Downing Street will be lined with a wide variety of food and craft exhibitor booths. A Beer and Wine Garden provides a pleasant respite where guests can relax and enjoy the musical performances. The Craftsman's Village gives attendees an opportunity to watch fine artists and craftsmen at work and a Kid Zone offers fun and games for children where they can interact with a petting zoo!
The featured event of the afternoon is the famously hilarious "Grape Stomp." Teams of 4 will compete for the traveling Ugly Monkey trophy, cash and various other prizes with their creative costumes and theme music. Pre-registration is required for stompers with both an adult and a children's category.
Closing out the night, guests of all ages are invited to a street dance with a lively band from 7:00 – 10:00 p.m.