Health
ADHD and Sensory Parent Workshop
6:30 p.m. to 8 p.m.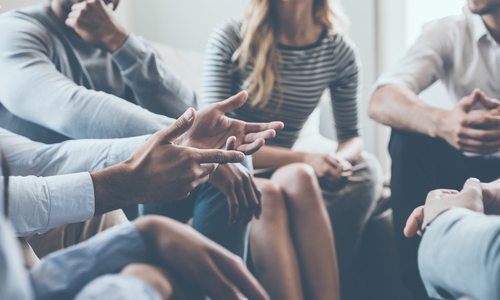 About This Event
---
Parents,
Maybe your child has been given a label of ADHD, ASD, SPD or maybe you just know in your gut there's more going on with your child than others realize... it's time to attend this workshop!
Join Dr. James Peterson at this workshop to learn more!
HOT TOPICS:
1. Dr. James breaks all the rules and talks about all the reasons our children need help. From both the outside and the inside, we will help you put together the information you need to know why your child is struggling.
2. We'll give you step by step help that you can use to start making a difference for your child immediately. Together we help you learn how to minimize the tough days and maximize the good days for your child at home and school.
3. The proof is in the parents...who have been where you are. We'll share with you stories of kids who no longer struggle with with the symptoms of sleepless nights, struggles in school and lack of focus. You can even ask to talk with Perfect Storm parents who will share with you exactly what worked for their child.
We can't wait to meet you!
Who should attend the perfect story, ADHD & Sensory Workshop:
Parents who are worried about their child's growth, development, mood, focus, sleep, eating, overall wellness and performance at home and school
Parents who have children who have received a diagnosis, such as ASD, ADHD, SPD
Family members who help care for children who are struggling
Professionals who serve children ages 0-18 years
Bonus - When You Attend, You Will Receive
Q&A with Dr. James
Action Steps for Your Family
Refreshments are included with your RSVP
Dr. James works with an incredible team to help as many people as possible in Southwest Missouri. We can't wait to meet you and help your family find the answers you've been looking for!