Small Businesses
20 Best Places to Work in Springfield, Missouri
What makes a great place to work? Find out which businesses are the best to work for with our Best Places to Work presented by Penmac Staffing.
by Lucie Amberg
Jul 07 2021 at 8 a.m.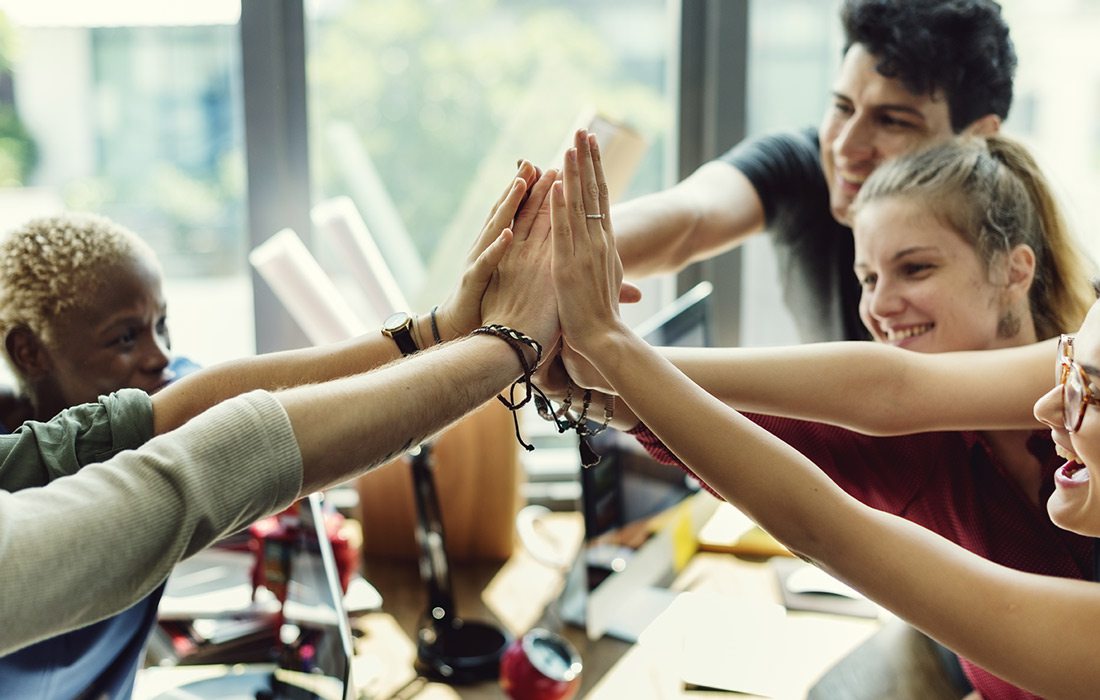 With employee recruitment and retention on every CEO's mind, Biz 417 set out to identify which employers have the right stuff to attract—and hang on to—top talent. Last winter, we launched our inaugural Best Places to Work contest presented by Penmac Staffing. The results are now in. As chosen by Best Companies Group, we've named 20 local organizations that are poised to give their employees' friends serious workday FOMO.
Biz 417's 20 Best Places to Work of 2021
(Businesses are listed alphabetically.)
• Abacus CPAs
• BKD CPAs & Advisors
• Cabinet Concepts by Design & Simply Organized by Design
• Classy Llama
• Commerce Bank
• Duck Creek Technologies
• Elliott, Robinson & Company, LLP, CPAs
• GEICO Springfield
• JMARK
• KPM CPAs & Advisors
• Nabholz
• Next Level Solutions
• Ollis/Akers/Arney Insurance & Business Advisors
• OMG Commerce
• Paragon Architecture
• Pearson-Kelly Technology
• Sapp Design Architects
• Sun Solar
• West Plains Bank and Trust Company
• World Wide Technology

Best Places to Work Celebration
The exact rankings are revealed September 8 during the Biz 417 Best Places to Work celebration presented by Penmac Staffing, where we'll enjoy much more than a business lunch. Dan Meers, mascot for the Kansas City Chiefs, provides a high-energy keynote address. Attendees are encouraged to bring next-level team spirit, complete with foam fingers, noisemakers and a sense of friendly competition. The group that earns "Best Team Spirit" heads back to the office with a fantastic prize: a team-building day trip from 37 North Expeditions.
Event details
When: 11:30 a.m.–1:30 p.m., September 8
Where: Oasis Hotel and Convention Center
Tickets and information: Biz417.com/bestplaces
Read About the Winners' Rankings
If you're curious how our Top 20 earned such good will from their employees, be sure to check out the September/October issue of Biz 417. We'll unpack the reasons for these organizations' cachet. You'll get to know the winners and learn what qualities, perks and processes might be making them so irresistible.

How the Results Were Determined
The Best Places to Work survey process was managed by Best Companies Group (BCG), an independent workplace excellence research firm. To go through the 2021 assessment process, employers registered by February 12, 2021. 

The assessment process consisted of two parts. In part one, BCG collected information about each employer's benefits, policies, practices and other general information. Part two involved a confidential 78-question survey of employees, which was used to evaluate workplace experiences and culture. The combined data allowed the experts at BCG to conduct an in-depth analysis and determine the 20 winners.