Biz 100
The 2022 Biz 100 List
We're delighted to share our seventh annual list of the most influential people in southwest Missouri. These are the people we believe are shaping our region's future.
by Lucie Amberg
Oct 10 2022 at 8 a.m.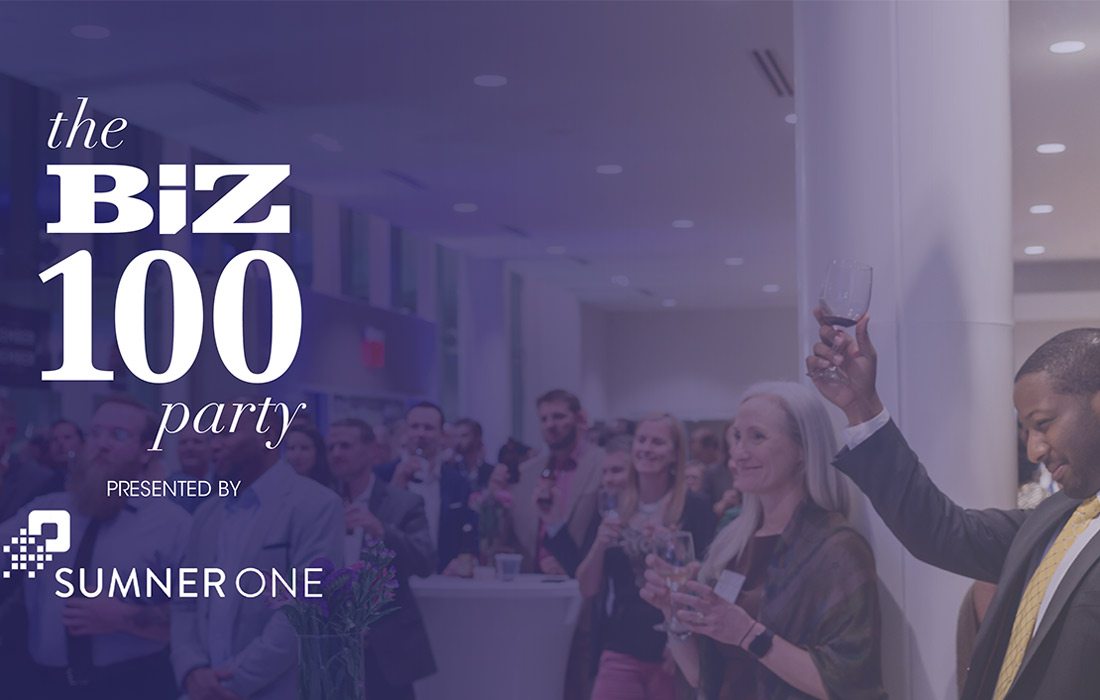 Biz 417 is pleased to share this sneak peek at the 2022 Biz 100, which includes 16 names that didn't appear on last year's list. In the November/December issue of Biz 417, you'll get more insight into these dynamic individuals and why we believe they're essential to 417-land's economy and culture. We'll also single out nine listmakers for "Power Plays," accomplishments we consider particularly noteworthy this year.
Biz 100 Party
Join us as we raise a glass to this year's Biz 100 honorees.
Event Details
What: The Biz 100 Party presented by SumnerOne
When: 6 p.m., November 9
Where: Reliable BMW 
If You Want to Celebrate with the Honorees: Tickets on sale now.  
For Honorees: RSVP here.
Biz 417's Person of the Year
Everyone on the list below made important contributions to 417-land this year; one of them made such a significant impact that we've chosen this honoree as Biz 417's Person of the Year. Find out who this is in the November/December issue.
The 2022 Biz 100
Architecture
Rita Baron
Brad Erwin

Arts & Entertainment
Beth Domann
Nick Nelson
Automobiles & Transportation
Rick Hughlett
Robert Low
Mark Walker
Brian Weiler
Business Consulting & Employment Services
Paula Adams
Rachel Anderson
Construction
Dusty Emmert
John Oke-Thomas
Education
Dr. J. Timothy Cloyd
Dana Ford
Dr. Hal Higdon
Dr. Grenita Lathan
Bobby Petrino
Dr. Mike Rakes
Clif Smart
Finance & Banking
Joselyn Baldner
Paula Dougherty
Bob Hammerschmidt
Mark Harrington
Doug Neff
Gary W. Schafer II
Joseph W. Turner
Food & Beverage
Shawn Askinosie
Lyle Foster
Sam F. Hamra
Sally Hargis
Andy Kuntz
Teresa McGeehan
Jeff Schrag
Paul Sundy
James Tillman
Joshua Widner
Healthcare
Max Buetow
Teresa Coyan
C.J. Davis
Insurance
Trevor Crist
Gordon Kinne
Richard Ollis
Law
David Agee
Crista Hogan
Randell Wallace
Manufacturing
Bobby Allison*
Jerry Cook
Jena Holtberg-Benge
David Moore
Joe Reynolds
Jack Stack
Marketing & Communications
Brett Curry
Nonprofit
Rob Blevins
Erin Danastasio
Hal Donaldson
Brian Fogle
Brandy Harris
Mary Kromrey
Francine M. Pratt
Public & Elected Officials
Roy Blunt
David Cameron
Gary Gibson
Lincoln P. Hough
Ken McClure
Matt Morrow
Michael Parson
Crystal Quade
Paul F. Williams
Real Estate (Residential/Commercial/Development)
Christina Angle
Michelle Cantrell
Jeff Childs
Sam M. Coryell
Marco Denis
John Griesemer
Bryan Magers
Matt Miller
Patrick Murney
Ross Murray
Ryan Murray
Tom Rankin
Debbie Shantz Hart
Stephanie Stenger
Retail
Audrey Garard
Greg Johnson
Johnny Morris
Abbi Pinegar-Rose
Jeffrey W. Russell
Technology
Thomas H. Douglas
David Foss
Doug Pitt
Travel & Tourism
Jack Herschend
Peter Herschend
Mary Kellogg-Joslyn
John McQueary
Karen McQueary
Tim O'Reilly
Dan Reiter
Megan Stack
Brad Thomas
Craig Wescott
*Bobby Allison was selected for the 2022 Biz 100 before his death in September. Biz 417 holds his place on the list in his honor.